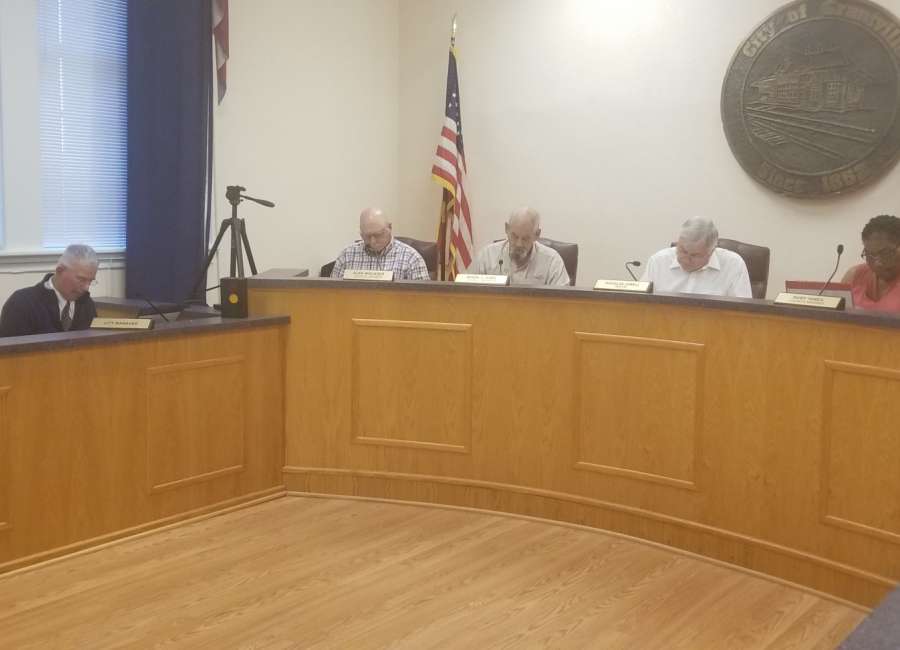 Residents in a Grantville subdivision are asking the council to create an ordinance that would require pet owners to clean up their pet's waste.
Valerie Hines addressed the council at its last meeting. She said she has been a resident in the Calico Corners subdivision in Grantville for over 15 years, but she said dog owners are allowing their pets to defecate in their neighbors' yards and are not cleaning it up.
"We need an ordinance for dog poop," Hines said. "We all work hard to keep our yards presentable. I don't think this is a hard request."
Councilman Jim Sells said the property owners "deserved to have their property respected."
Sells also offered to bring a copy of a Peachtree City ordinance regarding animals to the council's next meeting.
The city of Newnan has ordinances regarding nuisance animals and cleaning animal waste. The animal is considered a nuisance if it is allowed or permitted to damage the property of anyone other than the owner or keeper or to impede the property's ordinary use even if the property is not damaged, according to the city of Newnan's website. If the animal's unsanitary conditions cause offensive odors, filth, vermin or disease or is dangerous to the health and safety of the animal or the community, it is also listed as a nuisance.
Mediation efforts are also listed on Newnan's website. If animal control must get involved, upon receipt of the complaint, the animal control officer investigates the validity of the complaint. If the officer determines that the complaint is valid, the officer will notify the owner or keeper of the animal in writing to correct the violation.
If the owner or keeper is found to be in violation of this section and fails to correct the violation after five business days of the notice, the animal can be impounded and the owner or keeper fined.
Grantville's council plans to address the dog feces issue at its next work session.