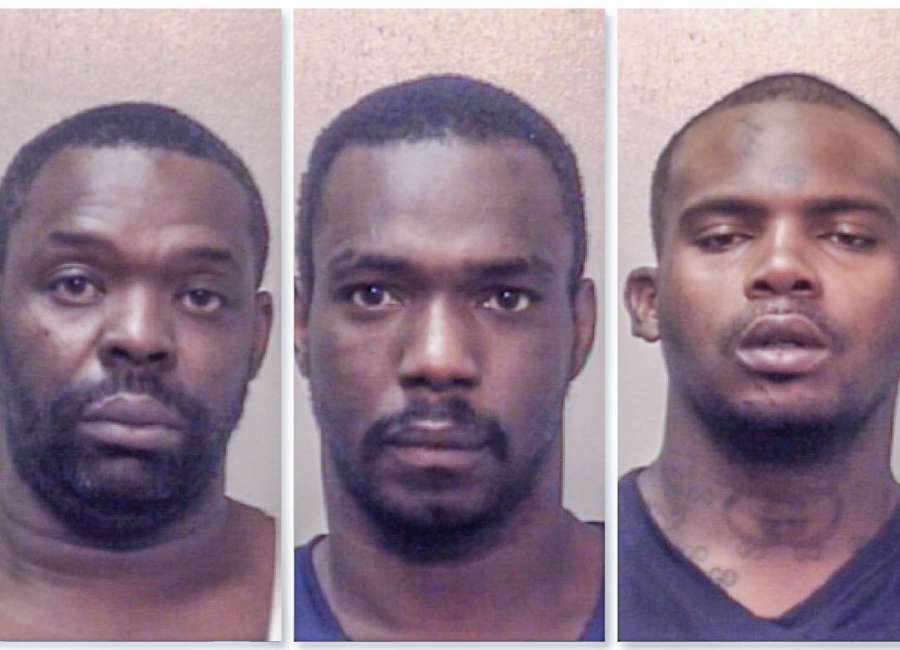 Grantville police said they've learned the identity of a fourth suspected involved in a weekend burglary.
The incident occurred just after 1 a.m. Sunday when four suspects arrived in Grantville traveling in two cars.
After leaving one vehicle under the I-85 bridge, all four men hopped into a van and drove to Fraziers on Hwy. 29 where they used a crowbar to break into the store, according to Lt. Cliff Schriefer with the Grantville Police Department.
While attempting to load up cartons of cigarettes, one suspect spotted an on-duty police officer approaching the store in his car and alerted the other three men.
All four ran back to their van and attempted to flee from police on the interstate, heading southbound.
After attempting to cross the median near the Forest Road Bridge, all four men jumped out of the van and began running, Schriefer said.
Gregory Allen Grier, 37, was immediately apprehended by police.
With the assistance of the K-9 and helicopter unit of the Coweta County Sheriff's Office, the Georgia State Patrol, Hogansville Police Department and the Meriwether County Sheriff's Office, a second suspect was caught several hours later.
Corey Sherrard Douglas, 33, was apprehended after a K-9 located him in a wooded area off the interstate near Goldmine Rd. in Meriwether County.
The third suspect, George Edward Watson, 27, was apprehended just after 8 a.m. following a traffic stop just north of Hogansville on the interstate as he was attempting to ride back to Atlanta with a friend, according to Schriefer.  
Grier, Douglas and Watson were each charged with burglary and obstruction and remain in the Coweta County Jail.
The fourth suspect remains at large, although Schriefer said they have identified him and are taking warrants out for his arrest.
All four men are from Atlanta.
During the GBI's search of both vehicles, several crowbars were found, along with five handguns, according to Schriefer.