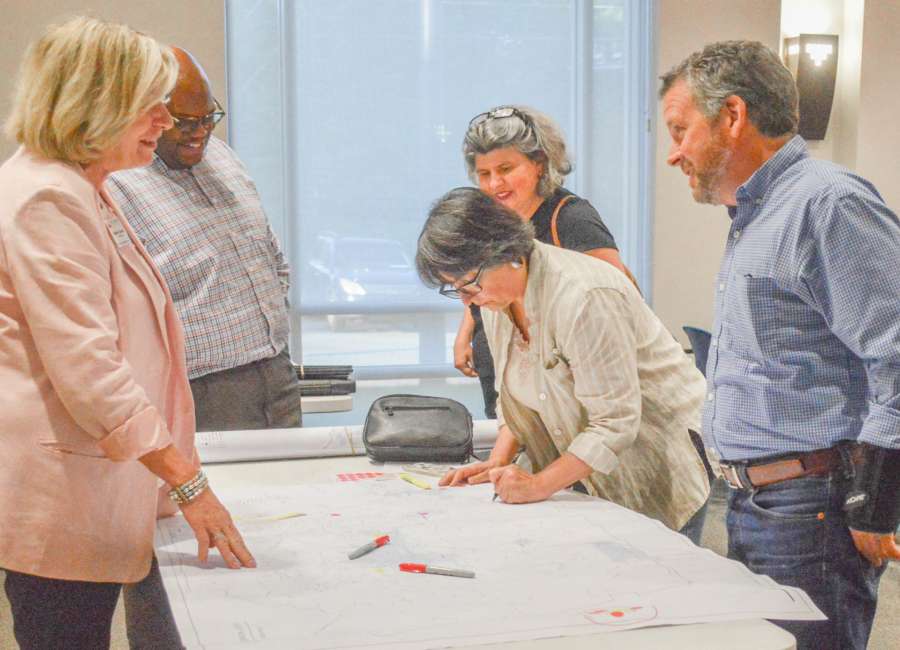 Doug Kolbenschlag, right front, Suzanne Pengelly, right center, and Lori Kolbenschlag of Senoia look over maps noting transportation problems in the county at the final public engagement meeting for the proposed Transportation Special Purpose Local Option Sales Tax. 
The meeting was held in conjunction with the recent Senoia City Council meeting. 
At left are Cynthia Bennett of the Newnan Coweta Chamber of Commerce and Coweta Transportation Manager Tavores Edwards. 
To hear more about the findings from the study, visit www.NTHpodcasts.com or click here to hear from Scott Berta and Anissa Patton who helped conduct the series of meetings.