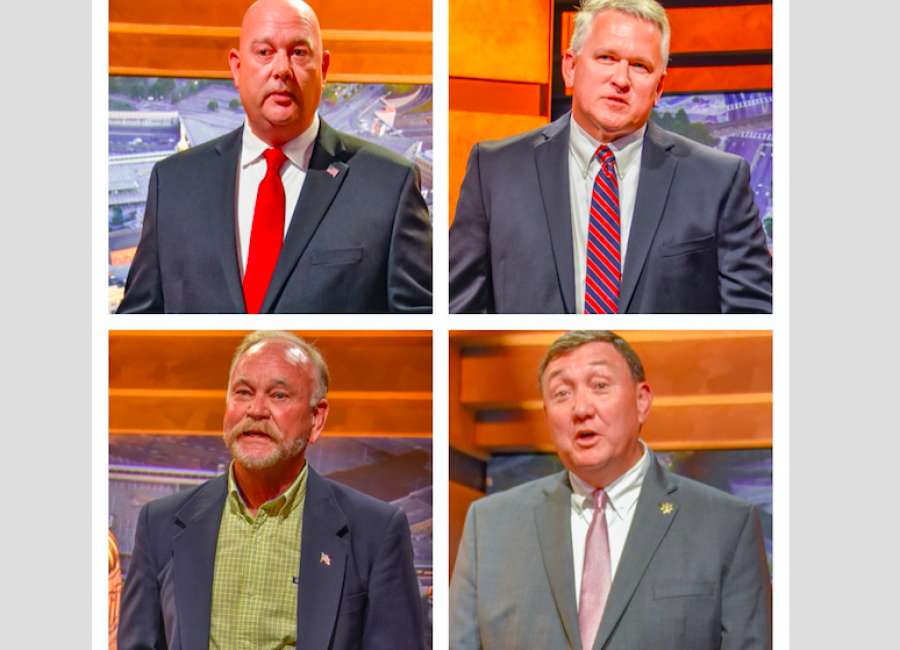 Early voting for the June 18 Coweta County Sheriff's Race begins Tuesday.
The county's two early voting locations will be open, and Coweta voters can request paper absentee ballots to vote by mail.
Early voting hours are 8:30 a.m. to 4:30 p.m., Monday through Friday, through June 14. Saturday early voting will be available June 8 from 9 a.m. to 4 p.m.
The early voting locations are the Coweta County Voter Registration Office at 22 East Broad Street, Newnan, and the Central Community Center at 65 Literary Lane, Newnan off Lower Fayetteville Road across from the Central Library.
All registered Coweta voters are eligible to vote early, absentee vote or on election day at your designated polling place.
To vote absentee by mail, send in or drop off an absentee ballot application.
Absentee ballot applications can be obtained from the Voter Registration Office, 22 East Broad Street, or online at www.mvp.sos.ga.gov .
Or, you can make your own.
On a sheet of paper, simply write "absentee ballot application," your name, address, birthdate, the address you want the ballot sent to and the election you are requesting the ballot for, and sign it.
It's also a good idea to add a phone number or email address so that elections officials can easily contact you if there is a problem.
Applications picked up at the voter registration office can be filled out and turned in on the spot, or mailed in. Parents can request a ballot for their children who are off at school.
Applications can be mailed to Coweta Voter Registration Office, 22 East Broad St., Newnan, GA 30263 or faxed to 770-683-2800.
For more information about absentee ballots or early voting, call the voter registration office at 770-254-2615.
Coweta Elections Supervisor Jane Scoggins said her office has already received over 300 applications for absentee or overseas ballots.
There are four candidates in the special election to fill the unexpired term of Mike Yeager.
They are James "Jimmy" Callaway, Randolph Collins, Doug Jordan and Lenn Wood. Wood, who is listed as the incumbent on the ballot, was named acting sheriff after Yeager retired to take a position as U.S. Marshal for the Northern District of Georgia.
Though sheriff elections are typically partisan races with party primaries, this race is non-partisan because it is a special election, and political party affiliations are not listed.
Check your voter registration status, view your custom sample ballot, and find your polling place and other information at the Georgia My Voter Page, www.mvp.sos.ga.gov .
Those without internet access can contact the voter registration office.