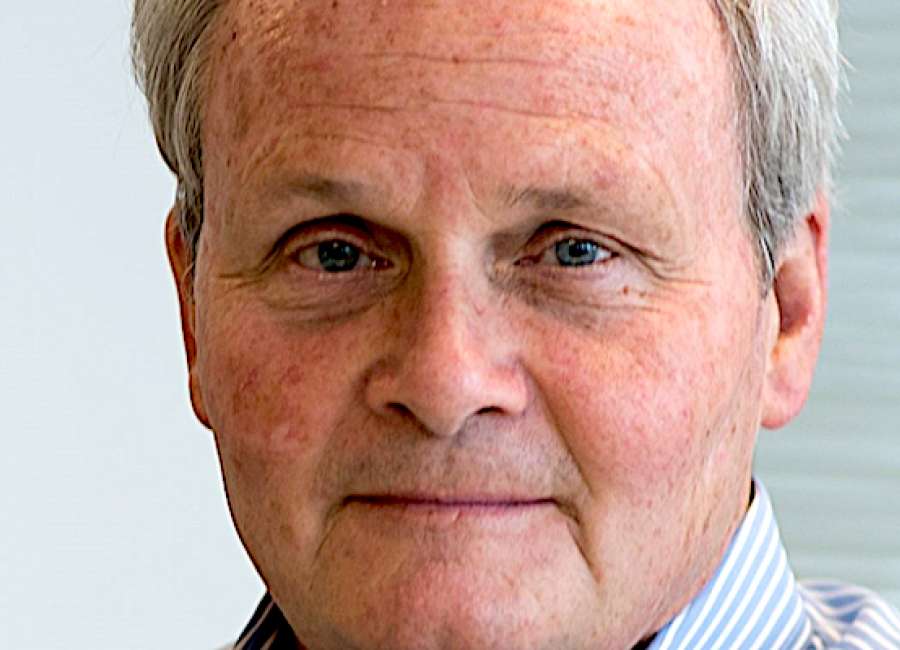 Nearly 10,000 Americans are buried at the American Cemetery in Normandy, France, the grave of each one adorned with a white cross or star of David facing the Atlantic from which they came on June 6, 1944.

It's an awesome, moving sight you can just never forget. It was no less inspiring than on the first occasion when I visited some 20 years before. We will soon mark the 75th anniversary of the fateful D-Day invasion for which we owe eternal gratitude to the men and women in those graves, and so many more.
Above the cliffs at Pointe du Hoc, I stood where President Reagan delivered one of his most memorable speeches 35 years ago. There he paid tribute to the brave Rangers who scaled those cliffs in 1944. To honor them and all those who served in the D-Day invasion and its aftermath, I'd like to draw from that speech.
Reagan: We're here to mark that day in history when the Allied armies joined in battle to reclaim this continent to liberty… Europe was enslaved, and the world prayed for its rescue. Here in Normandy the rescue began.
The assault on Pointe du Hoc was a crucial part of the largest amphibious attack in history. More than 156,000 British, American and Canadian forces landed on five beaches along a 50-mile stretch of the heavily fortified Normandy coast. It was a perilous undertaking with no guarantee of success and momentous implications if it failed.
Reagan: We stand on a lonely, windswept point on the northern shore of France. The air is soft, but 40 years ago at this moment, the air was dense with smoke and the cries of men, and the air was filled with the crack of rifle fire and the roar of cannon. At dawn, on the morning of the 6th of June 1944, 225 Rangers jumped off the British landing craft and ran to the bottom of these cliffs.
The cliffs of Pointe du Hoc marked the half-way point between the beaches of Utah and Omaha, where tens of thousands of soldiers were about to engage Hitler's armies. On the summit, heavy gun batteries threatened those beach assaults and had to be taken out.
Reagan: The Rangers looked up and saw the enemy soldiers on the edge of the cliffs shooting down at them with machine guns and throwing grenades. And the American Rangers began to climb. They shot rope ladders over the face of these cliffs and began to pull themselves up. When one Ranger fell, another would take his place. When one rope was cut, a Ranger would grab another and begin his climb again. They climbed, shot back, and held their footing. Soon, one by one, the Rangers pulled themselves over the top, and in seizing the firm land at the top of these cliffs, they began to seize back the continent of Europe. Two hundred and twenty-five came here. After two days of fighting, only 90 could still bear arms.
Our American Rangers took those cliffs and disabled those guns. Less than a year later, the Nazis were history. On June 6, let's remember with highest honors all those fought and sacrificed. God bless them.
Lawrence W. Reed, a resident of Newnan, is president of the Foundation for Economic Education. He writes about exceptional people, including many from his book, "Real Heroes: Inspiring True Stories of Courage, Character and Conviction." He can be reached at lreed@fee.org .