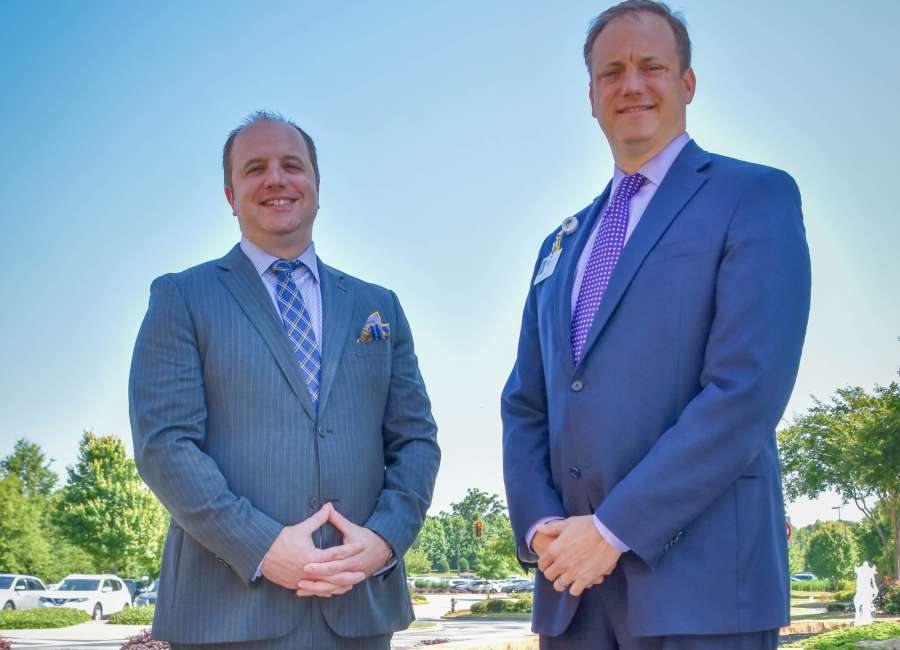 Cancer Treatment Centers of America is seeing some big changes in 2019.
Shortly after Gov. Brian Kemp signed sweeping legislation allowing more Georgians access to CTCA, David Kent was named president and CEO of the hospital's Newnan campus.
Kent succeeds Anne Meisner, who will now focus on the national front as chief operating officer of CTCA Hospitals and Clinics, while Chief Financial Officer Scott Walker was named the new COO for Newnan.
Walker, a 14-year employee of CTCA, helped launch both CTCA's Philadelphia and Atlanta hospitals.
In his most recent role as CFO, Walker directed all financial aspects of the business, along with successfully negotiating new contracts with Blue Cross Blue Shield of Georgia.
Kent, who joined CTCA in 2002, most recently served as chief operating officer at CTCA Atlanta, where he was responsible for overseeing physician leadership, outpatient services, strategic planning, business development and government and community affairs.
With the passage of House Bill 186, the hospital is freed from restrictions that limited their ability to see more Georgia cancer patients.
"This is an exciting time," Kent said. "While CTCA has historically been a destination for those seeking cancer care from across the nation, it's been great for our community as well. In the last six months, we've been responsible for 30,000 hotel bookings in our community and I don't see that changing."
For several years, Kent worked with Georgia legislators to reform the state's certificate of need requirements, which paved the way for CTCA Atlanta to open its doors in 2012.
In addition to building a medical staff from the ground up, Kent oversaw a $50 million inpatient and outpatient services expansion in 2014 that doubled the hospital's footprint.
Kent said he's honored to take on the role, surrounded by an empowered hospital team that is passionate about serving patients and serving the community.
The hospital is currently involved with a number of local charitable organizations including the Coweta Community Foundation, the Coweta Samaritan Clinic, American Cancer Society, Southeastern Assistance in Healthcare, Boys and Girls Club and Habitat for Humanity.
Kent said the hospital will continue its focus on building on the reputation of providing high-level care and recruiting high-caliber physicians but plans to be a more involved community partner, which includes collaborating with local health care providers.
"I think there's much we can do together and I want CTCA to be a part of that," Kent said.