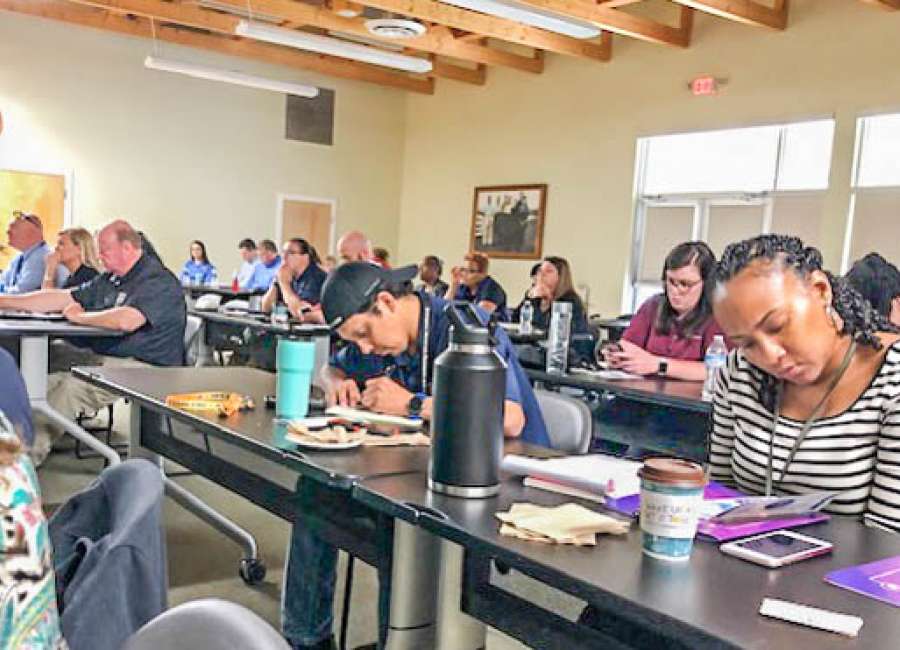 Crime analysts from more than 20 law enforcement agencies recently traveled to Coweta as part of a new group formed to share information and strategies.
The introductory meeting of the Southern Crime Analyst Roundtable (SCAR) was held at the Coweta County Extension Office.
Crime analysts conduct research and analyze patterns of crime data to collect information about deviant behavior, but also help law enforcement to respond to, solve and even prevent crime, according to Col. James Yarbrough from the sheriff's office.
Crime analysts use a variety of resources, including crime mapping, computer dispatch, police reports and contact with others in their field.
Along with researching methods and motives that can lead to the identity of a suspect, they also identify "hot spots" of criminal activity, helping law enforcement maximize their effectiveness.
Crime analysts are dedicated to intelligence gathering, giving crucial information to law enforcement about criminal activity and, more importantly, officer safety information and bulletins.
SCAR was designed for crime analysts and intelligence analysts from law enforcement agencies to come together to share ideas, strategies and concepts with each other in an effective manner.
Yarbrough said crime intel work is big with state and federal agencies, and now locals are trying to do their own analytics work.
"This allows us to keep current with changing trends regarding our crime series and patterns, social media, intelligence and gang member activity – all of which will allow us to provide quality products to our agencies," Yarbrough said. "Collectively, we will become more efficient in identifying crimes and criminals and more proactive in providing useful information to our team members that will decrease the crime rate in our communities."
The effort was recently recognized by Atlanta-Carolinas HIDTA (High-Intensity Drug Trafficking Area), which said the efforts are "innovative" and "a good example of how to expand, enhance and disseminate strategic intelligence enhancing law enforcement effectiveness."
SCAR is sponsored by Sheriff Lenn Wood and the Coweta County Sheriff's Office.
Founding board members are crime and intelligence analysts Kim Smith, Melanie Swartz, Crystal Grant (Coweta County Sheriff's Office), Yalanda Greene (Riverdale Police Department) and Dawn Chappell (College Park Police Department).