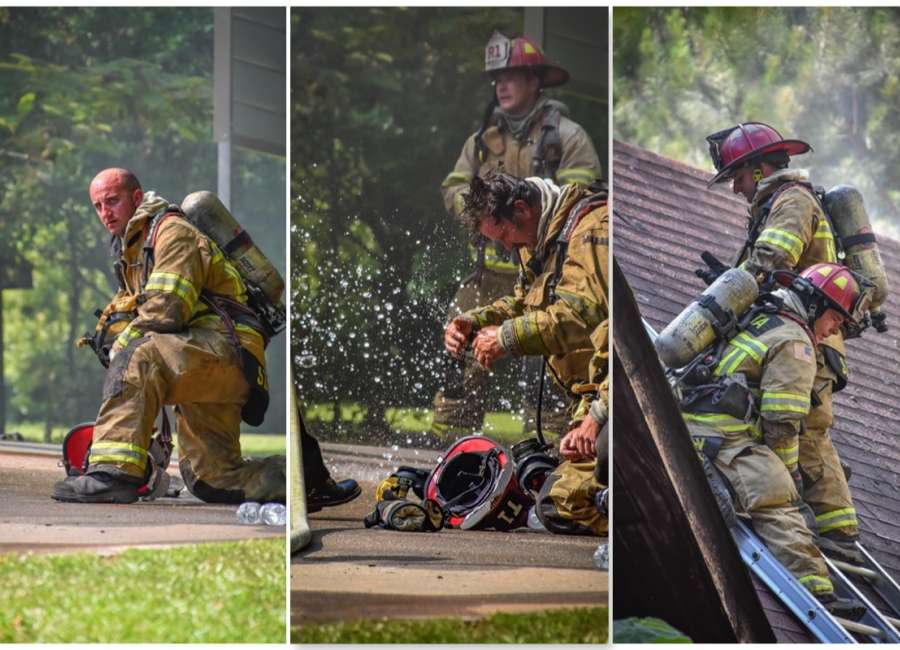 Traffic on Poplar Road was temporarily closed Friday as crews battled a house fire.
Just after 4 p.m., the homeowner noticed the smoke and called 911 immediately.  
Members from Coweta County Fire Rescue arrived at the home on the 1900 block of Poplar Road and found the house was partially involved in flames, according to Commander Robby Flanagan.
Crews made a quick exterior attack to reset the fire before they were able to enter the residence and fully extinguish the fire.
The fire is believed to have started in the back of the home, but investigators are still determining how it began.
Along with the fire, crews battled the extremely hot weather and additional units were called at the end to help out, Flanagan said.
No one was injured in the fire and the homeowners were reportedly able to obtain lodging nearby.