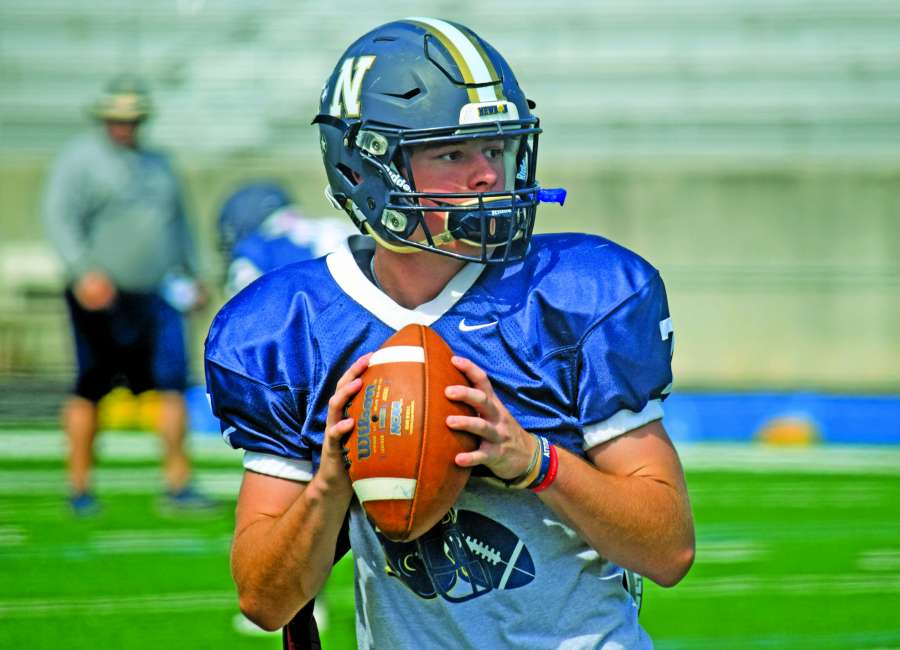 When head coach Chip Walker talks about the future of Newnan football there is optimism in his voice and with good reason.
Spring practice concludes Friday with a game at Troup County, and over the last 10 days he has had the chance to watch both veteran and newcomers get after it.
"We have plenty of rising ninth graders who might have to practice with the varsity all season," Walker said. "So this time next year  they can step in. Let's face it, this time two years ago, we weren't even thinking about that. We were just trying to find the best 22 players to line up and play. I think now, we have the program to a level where we can at least identify some of those guys."
Walker expects to take a least seven freshmen to Troup County for Friday night's spring game.
"That gives us a chance this summer to make sure those guys are here and give them this whole year of work and not have to depend on them for anything," Walker said.
Newnan comes into the season after finishing 6-5 overall and making it to the first round of the playoffs.
The Cougars finished with a 4-1 record in Region 2-7A.
The Cougars ended the year with a 48-21 loss to McEachern. Newnan won three of its last four regular- season games, including a 28-16 win against the rival East Coweta.
Junior Micheal Maginnis returns as the starting quarterback for the Cougars.
As a sophomore, Maginnis passed for 1,674 yards and 15 touchdowns.
Walker is excited to have Maginnis set to quarterback the team for the next two years.
Running backs Bryson Moss and Aubrey Carter gave the Cougars a one-two punch out of the back field as sophomores last year.
On the defensive side of the ball, T.J Hill has been moved to outside linebacker heading into the 2019 season.
Linebacker was one of the areas where the Cougars were hit hard by graduation.
"We have been able to give him a lot of reps this spring," Walker said. "So that should help him."
The Cougars have also raised their level of intensity over the last three years when it comes to practices under Walker's watch.
"We were really getting after it the other day," he said. "I was almost having to stop it. That is really the first time we have had to do that since I have been here," Walker said. "We are in a much better place."
The younger players aren't backing down and that's something Walker likes to see.
"Everybody knows we are going to play the best players regardless of what grade they are in," he said.
Newnan opens the season with five non-region games, including the first two on the road at Chapel Hill on Aug. 23 and then at Northgate on Aug. 30.