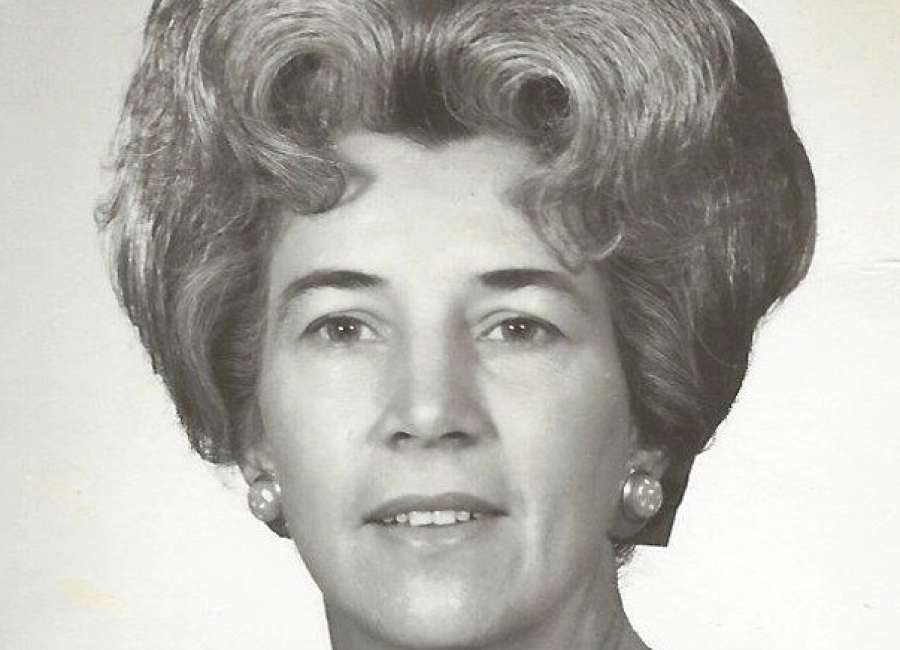 Catherine Louise Whitehead Massey

April 5, 1930 - May 20, 2019
Catherine Louise Whitehead Massey, affectionately known as "The Angel Lady," was received into the Kingdom of Heaven from her residence at Wesley Woods Assisted Living in Newnan, Georgia on Monday, May 20, 2019.
She was born in Cedartown,  Georgia on April 5, 1930 to the late Robert L. and Louise Smith Whitehead and was raised in Polk County.   After graduating with honors from Cedartown High School and marrying her late husband, George, she was a full-time homemaker.
Mrs.  Massey is survived by her older daughter, Dianne, of Panama City Beach, Florida who is married to Leroy Jackson.  Her younger daughter, Patti, of Newnan is married to Buddy Powers. She is also survived by three grandsons, David Jackson and George Jackson and his wife Meghan of Villa Rica,  Georgia and Steven Powers and wife Alex of Carrollton, Georgia. Mrs. Massey is also survived by nieces and nephews as well as several cousins.
She was preceded in death by an infant daughter,  Salli Massey; an infant son, Robert George Massey;  a grandson, Matthew Powers; and her sister, Lavonia Kellett, who was her only sibling.
She professed her faith in Christ at the age of 15 at Second Baptist Church in Cedartown,  Georgia and waited to be immersed in Believer's Baptism on Easter Sunday of 1956 with her husband, George, by Rev.  Clifford Chandler. Mrs. Massey has been a member of First Baptist Church of Newnan for almost 50 years and was the founder of the Cancer Support Ministry at the church after surviving breast cancer in 1989.
She became known as "The Angel Lady" because of the multitude of cancer patients she ministered to with visits that included the gift of an angel, and she continued that practice at Wesley Woods until a few weeks before her death.
Mrs. Massey was passionate about the many hobbies and interests in which she participated.    Being physically fit was a priority to her, and she jogged daily and ran in several Peachtree Road Races.   After her daughters graduated, she learned to play golf and joined the Newnan ALTA tennis league. At age 42 Mrs. Massey overcame her fear of water and became an avid daily swimmer.
She enjoyed gardening,  reading and needlecraft as well.  Along with her husband George she attended antique car shows and rallies in his 1948 Nash Ambassador.
In addition to the Cancer Support Ministry, Mrs. Massey worked in other community service programs and church ministries.  She was a Pink Lady at Newnan Hospital for many years and directed the Relay for Life for a number of years. Her Sunday School class at First Baptist was a source of enjoyment to her, and she regularly visited the homebound and taught Sunday School lessons to them in their homes.
Condolences may be sent to the family online at www.mckoon.com
The deceased requested donations be made to the Cancer Support Ministry of First Baptist Church of Newnan, 15 West Washington Street,  Newnan, Georgia 30263 in lieu of flowers.
The family will receive friends at McKoon Funeral Home, who has charge of the arrangements, at  38 Jackson Street, Newnan, GA 30263 on Saturday, May 25, 2019 from 9:30-11 a.m. A private family interment will be held at Forest Lawn Memorial Park.     
McKoon Funeral Home & Crematory, 770- 253-4580