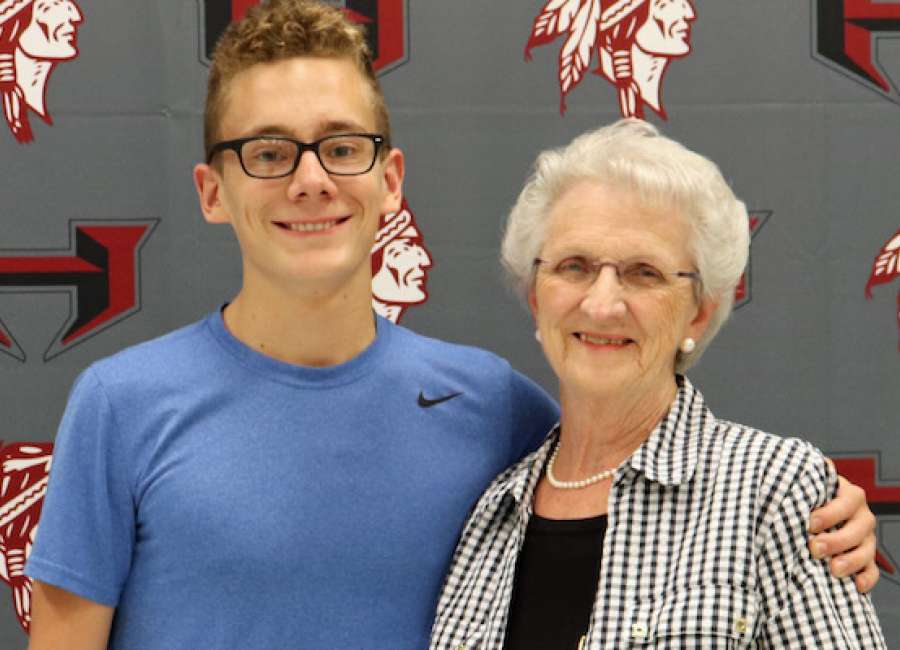 Patrick Garrett Callahan has been awarded the Newnan-Coweta Public Safety Foundation scholarship.

The foundation awards three $2,500 scholarships each year to high school graduates whose parents are employees of the Newnan Fire Department, Coweta County Fire Rescue, the Coweta County Sheriff's Office, Georgia State Patrol Post 24, Newnan Police Department, Grantville Police Department, Senoia Police Department, EMS/EMT, 911 or the Department of Corrections.
Callahan is the son of Mark and Dianne Callahan of Franklin. Mark Callahan is a sergeant in the Coweta County Sheriff's Office.
Callahan's siblings are Sean Callahan of Newnan, Jordan Callahan of Rome and Brent Callahan and Riley Callahan of Franklin. He is the grandson of Dianne Callahan and Loise Howard, both of Franklin.
Pat Craven, who serves on the board of the Newnan-Coweta Public Safety Foundation, presented Callahan – who will attend LaGrange College in the fall – with the scholarship at Heard County High School's Awards Night May 9.
It's the fifth year the foundation, which relies primarily on donations from the community, has awarded scholarships to help public safety dependents with college expenses.
"It is an honor to present the scholarships in recognition of the men and women in public safety and their families who sacrifice so much to serve and protect us all," Craven said.
The Newnan-Coweta Public Safety Foundation originally was established to aid public safety workers or their family members who are experiencing medical or financial hardships.