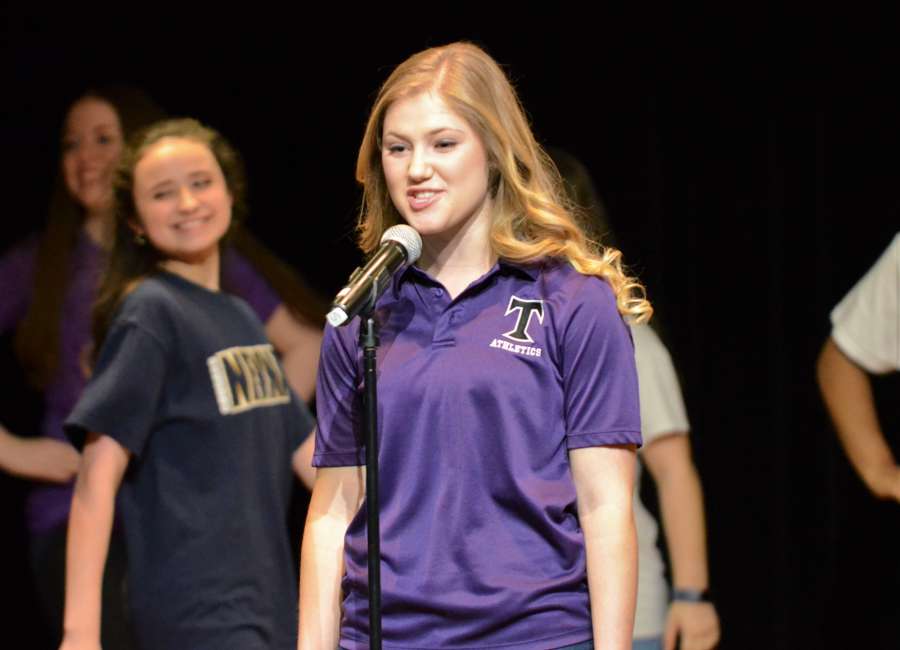 Kara Joy Bragg is Coweta's Distinguished Young Woman of 2020, after winning the annual competition of the same name.
"It's a scholarship program for girls in high school," said Kristi Fenninger, chairperson of DYWC. "They get judged in five categories: scholarship, interview, fitness, talent and self-expression."
In the event, 12 girls competed from various schools.
"It's kind of like a beauty pageant, but there's more emphasis on your academics. Once you win, you get to move on to the state round where you have more opportunities to win scholarships," Bragg said.
Bragg will represent Coweta County when she continues on to the state-level competition in July in Marietta.
According to Fenninger, the winner of the state-level competition will continue on the national competition, which is held in Alabama.
"We've had so many girls come to us who have never been in front of a panel of judges," Fenninger said. "So you go to college and have to speak on your behalf, well, we teach them that. We teach them how to relax and talk in front of a whole audience of people."
"I've learned a lot about myself and how I present myself. I've gotten a lot more comfortable with my interview skills and having conversations with adults and answering questions without being ashamed of my answers," Bragg said of the experience. "I've always been an outgoing person, so I've polished those skills."
Bragg said she started to hear about the competition only recently but after hearing of it many times, decided to join.
"I heard about it from some girls that were older than me that had done it in the past," she said.
Fenninger said the girls practiced together over the course of six weeks. During each practice session, they would work on one of the competition categories.
Despite competing against each other, Bragg said there weren't any rivalries during practice.
"I don't think it ever really got weird. All of the girls were super friendly," she said. "It didn't feel competitive in the sense that there would only be one winner. It was a super easy and supportive environment."
Bragg wasn't the only winner of the competition. Other girls also won scholarships for placing in the individual categories at the competition.
Haleigh Green received a scholarship in the talent and fitness categories. Jasmine Stevenson earned a scholarship for an essay. Anastasia Mattingly received a scholarship in the academic section for having the highest GPA and test scores. And Elisabeth Lofton earned a scholarship for the interview section.
Bragg also earned a scholarship and placed first in the self-expression category.
"I had no idea what to expect. A lot of the girls I was competing with had older siblings that had done it before, so I had no idea how it was going to go," she said. "Once I met the judges during my interview, I felt really comfortable so I felt really confident about my chances and how the whole thing was going to go."