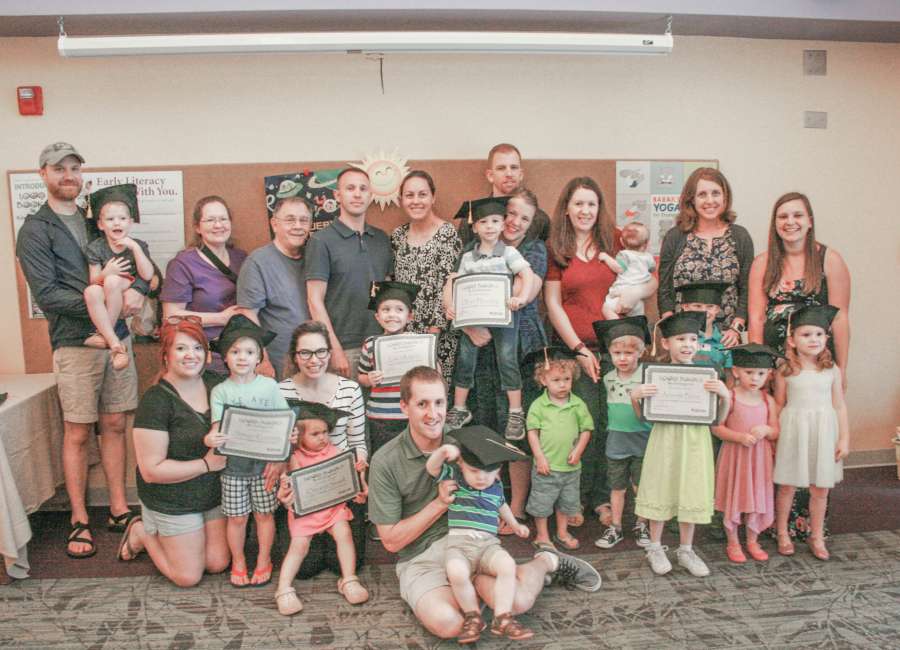 The staff of the Coweta Public Library System recently held a graduation ceremony for the 1,000 Books B4 Kindergarten program.
The program's first graduation was held in August 2015 and has been followed by an average of two ceremonies per year.  Since the program's inception, a total of 104,500 books have been read by participants.
During the May 11 ceremony held at the Powell library, 14 young readers were honored with a free book and their very own graduation cap.
The library system currently has 86 graduates and is fast approaching the 100-graduate milestone.
"1,000 Books" was developed to increase the awareness of the importance of reading to very young children and encourage parents to embrace their role as the child's first teacher, according to Jimmy Bass, library system director.
"Research and our very own experience shows that when a child has heard 1,000 books before they start school, they are more likely to begin kindergarten with the tools they need to learn how to read," Bass said.
Interested families can find all the information they need on the program by visiting
www.cowetapubliclibrary.org or by calling the children's department at any Coweta County Library branch.