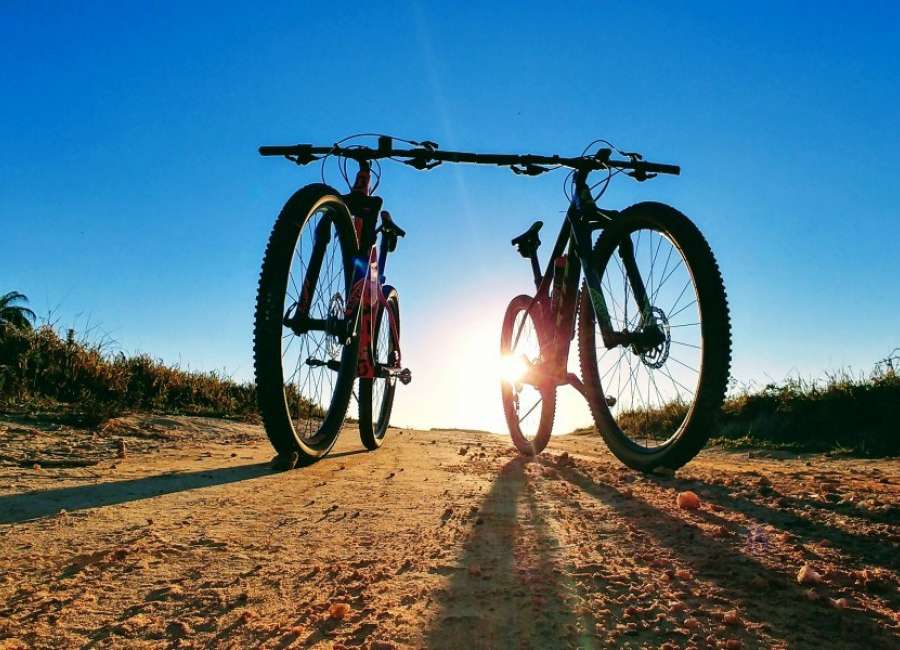 May is National Bike Month, and several events are planned to help celebrate here in Coweta County.

Last weekend, hundreds celebrated the opening of the LINC at the Newnan Centre with the Ready, Set, LINC! event.
On May 15, local cyclists will participate in the international Ride of Silence, a symbolic procession for cyclists killed or injured on roadways. At 6:30 p.m., local riders will meet up at  Peachtree City's Braelinn Shopping Center (South Peachtree Parkway and Crosstown Road) in front of the Bicycles Unlimited store.
In addition to Peachtree City, the 2019 Ride Of Silence will occur in nearly 400 locations around the globe, including every U.S. state and dozens of countries on all seven continents.   
Bike to Work Day is set for Friday, May 17. The annual event celebrates those who ride bicycles to work or class.
A ribbon cutting for the new mountain bike trail at Brown's Mill Battlefield is set for Saturday, May 25 at 10 a.m.
For regular riders, group rides leave from the Trek Newnan parking lot each Thursday at 6 p.m., Saturdays at 8 a.m and Sundays at 2 p.m.
In Senoia, group rides leave from Senoia Bicycle each Tuesday at 10 a.m. and each Saturday at 10:30 a.m.
On Saturday, May 11, a gravel bike ride leaves from the Haralson Pavilion at 10 a.m. Regular gravel rides leave the Pavilion each Thursday evening at 6 p.m.
In celebration of Bike Month, Bike Coweta is raffling off a Trek Mountain Bike to raise funds for additional mountain bike trail development at Brown's Mill Battlefield. Tickets are $5 each, or 4 for $20, and are available at Newnan Trek and Piedmont Fitness.
Chris Doane, president of Bike Coweta, said Coweta is establishing itself as a bike-friendly community with the development of the LINC, the construction of mountain bike trails at Brown's Mill Battlefield, and the addition of new bike lanes at the Poplar Road interchange.
"These amenities will enhance the lives of our community and promote health and wellness," Doane said. "It's exciting to see local leaders making bike facilities a priority in our area."