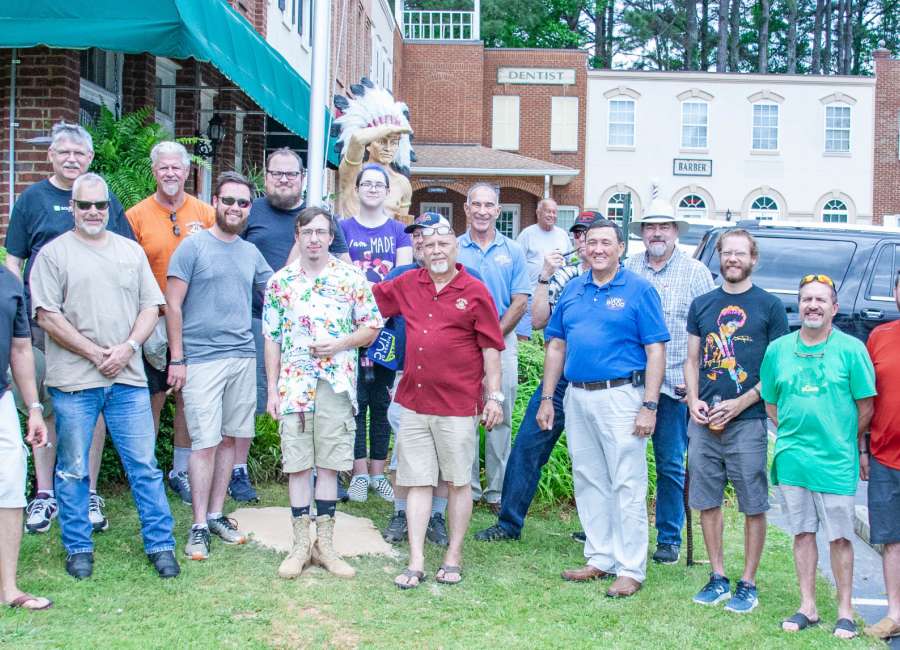 For over three years, Newnan Pipe Club and Fellowship has met at Southern Cigar every Wednesday for Bible study.
The group helps feed those who stop by the shop between 6 and 7 p.m. and then gathers in the back for Bible study.
"It's been an incredible three years," said Tim Camp, a member of the group. "Danny, Steve, Tina, and Mr. Joe have been very gracious to allow us, and even encourage us, to meet there."
When the group learned of the need for a new flag pole, Camp said the group thought it was a great way to thank the business for their support.
Members raised over $1,000 to purchase the flagpole, flag, lights, and supplies for the celebration, which occurred last Saturday.
Celebrate Recovery at Southcrest Church donated 90 burgers, mac and cheese, baked beans, and a tent for the event.
"Several pounds of burgers and dogs were consumed, and even a few tears shed," Camp said.
Veterans rose the flag on the new pole after Sheriff Len Wood led the group in a dedication prayer.
"It was definitely a conglomerate of the community of Newnan and Coweta County as a whole," Camp said. "It was a blessing that I will never forget playing a part of."