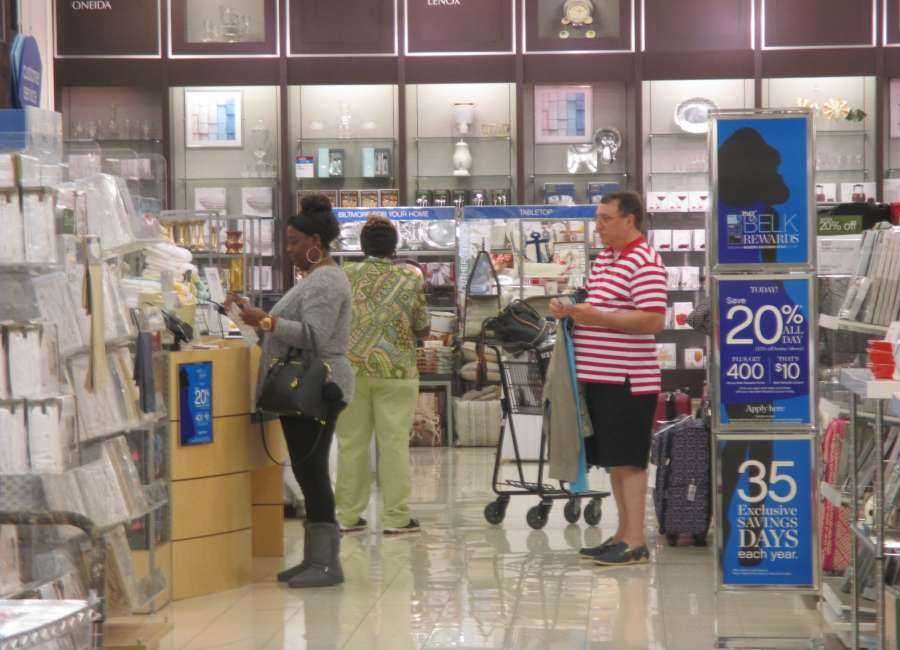 Several local nonprofits have a bit more money in their treasuries following the Belk Charity Sale.

Charity Sales have been taking place at Belk in Newnan for decades – and in several different locations in Newnan over the years. Charity Sales have started earlier than the store's usual start time, have usually offered gift cards to the first 100 customers and sometimes have had other special events held in association with them.
The most recent sale on May 4 at Belk at Ashley Park was different from previous events, starting an hour later – at 7 a.m. – and running throughout the day instead of just for a few hours in the morning.
Louise Walker-Harris and Linda Price wore yellow shirts with the Free Spirit Social Club shirts as they sold tickets at one of the store entrances. A major project for the group is helping unwed mothers, specifically offering assistance to teen moms who are working on their General Equivalence Diplomas.
"We try to give them that extra boost," Walker-Harris said.
One of Free Spirit's projects is a playdate – for five mothers at a time – where club members entertain children so their mothers can shop, go to a movie or just have some quiet time.
"They say that gives them a new outlook on life," Walker-Harris said.
Other groups including the local Disabled American Veterans unit and the Moreland Cultural Arts Alliance, which oversees museums in Moreland, sent volunteers on the morning of the event.
Some local churches also participated. Laura Woods is a member at New Hope Missionary Baptist Church. Woods said the congregation is a small one and that money from the Charity Sale helps pay the note on an addition to the church building.
Nonprofits are given tickets and promotional materials by Belk. Volunteers sell tickets for $5 each, and that money stays with the nonprofit. The tickets may be used to get extra savings on purchases and also may be redeemed for $5 by the purchaser.
Belk's Spring Charity Sale has contributed nearly $60 million to more than 6,000 Southern nonprofits since it began in 2012, according to a press release from the department store chain.