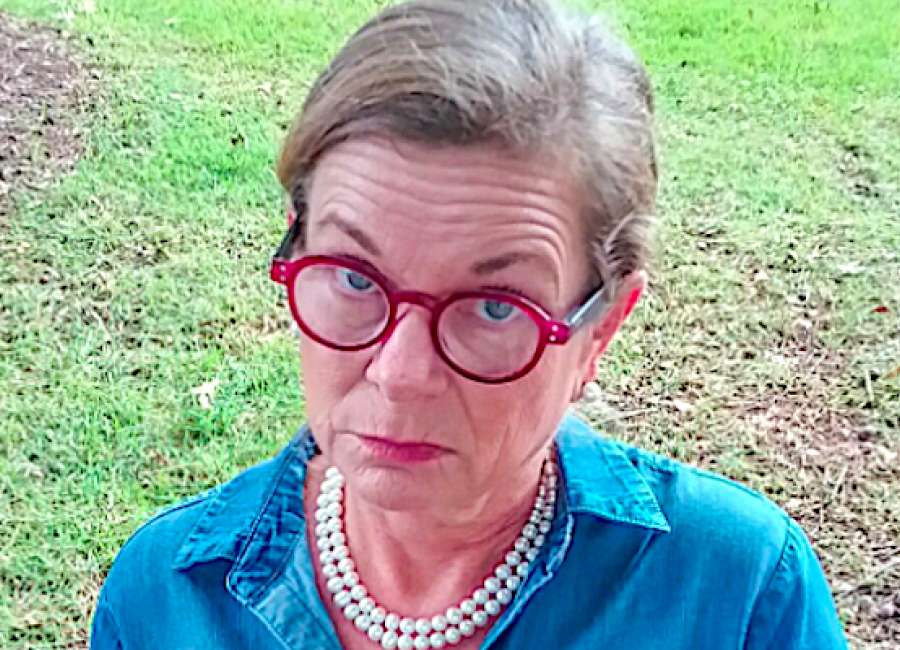 Dear Miss Pearl,

A neighbor recently had a milestone birthday and his wife put all of this tacky stuff in their yard to celebrate the big day. The flamingos and headstones have been in the yard for over two weeks! Don't you agree that it is way past time to remove them?
Ask yourself these questions: Is the display costing you any money? Does it cause you physical pain requiring a trip to the doctor? Does the yard art keep you from sleeping or eating? Has the revelry prevented you from attending church on Sundays? Are you no longer able to read a book, watch television, carry on a conversation or drive to the liquor store because of the celebration? It is quite possible that you are just jealous! Everyone knows that when we reach certain milestones that it becomes a birthday month. You need to be like Elsa in "Frozen" and LET IT GO!
Dear Miss Pearl,
I want my flower girl and ring bearer to stand with the wedding party during the ceremony of my upcoming wedding. Mama says they should be seated once they come down the isle. What do you think?
Assuming that the flower girl and ring bearer are not your biological children, your Mama is right! Children tend to get antsy in these situations and even though they are adorable their actions could become distracting and embarrassing. Do you want people looking at you or the precious little ones? Let them walk down the aisle and have a seat with someone who can keep them under control (quiet). This is YOUR moment to shine – little ones can steal the show if you aren't careful.
PS: Mama is almost always right!
And Another Thing...
Speaking of milestones, this past Thursday marked the end of an era for our family. The last of the eight grandchildren belonging to Duck and Boots graduated from high school. All eight graduated with honors from Newnan High – the same high school that one of each of their parents graduated and the same high school that their Grandmother and Grandaddy graduated from. Makes me misty just thinking about next year being the first year since 1998 that there will not be a member of our family walking the halls of NHS. Twenty-one consecutive years! The memories and friendships they each made may be different, but the school itself – along with Mrs. Landreth – will forever be a common bond between them. Only five more years to wait before the son of one of my nieces will be a Freshman at Newnan High (and there are four more behind him). Go Cougars, thank you NHS, and more importantly, "Bless Be The Ties That Bind."  
"Miss Pearl," aka Colleen Sprayberry, is one of Newnan's leading authorities on modern etiquette. She gladly lends her advice to everyone whether they want it or not, because, "After all, it's all about the children and setting a good example for them." Her videos are available on her Facebook page and YouTube channel. She can be reached at misspearl678@gmail.com .