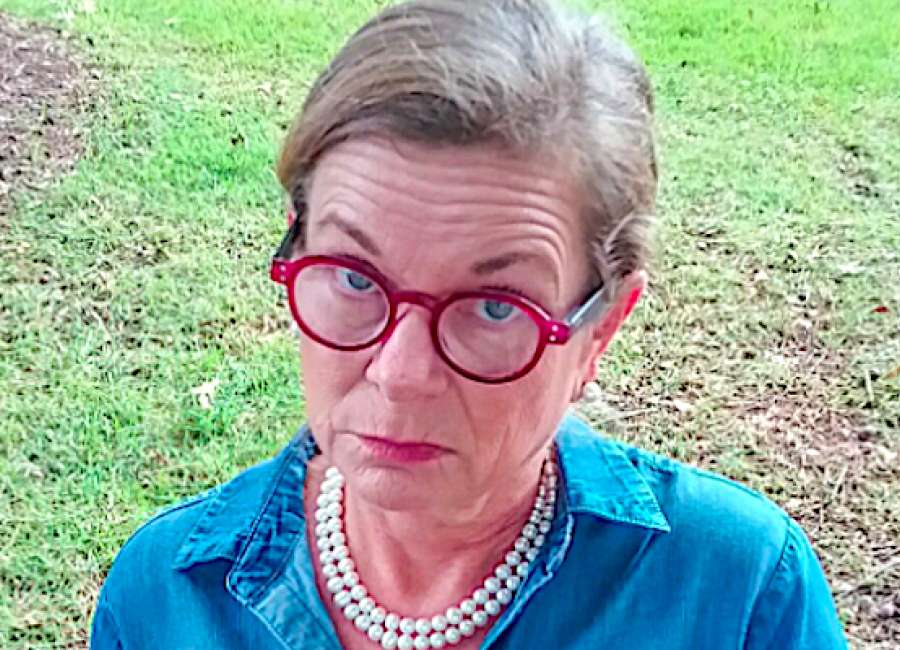 Dear Miss Pearl,

Did Winston Skinner really out-bid you on the buttermilk pie? Seems to me he should have let you get it.
YES and YES! I know for a fact that Winston was raised right so I don't know WHAT came over him that caused him to neglect his home training. And can I just say that this was the most beautiful buttermilk pie I have ever seen AND I was going to share it with my family. I bet Winston didn't even let Lynn have a bite of it! The only person who could possibly be happy about this horrific breach of manners would be the pie baker, Rosalind Edmondson. It's such a compliment to know that people would fight for her pie, isn't it? Winston just better be glad I was wearing my pearls or else there would have been a throw-down the likes that Lone Oak has never seen!
Dear Miss Pearl,
I received an invitation to an out-of-town wedding and it did not include "and guest." I really want to attend but don't want to go by myself. Wouldn't it be okay to bring a friend with me?
NO, it would NOT be okay. In fact it would be very rude on your part to do so – and people WOULD be talking about you. I'm sure there is a good reason you did not get a "plus one"; maybe the venue has limited seating or maybe the parents of the bride were trying to avoid paying for an additional keg. The "why" is irrelevant. You either go by yourself or don't go at all. And, yes, you send a gift whether you go or not. Feel free to make a statement with your gift – something lovely so the bride will feel badly for not giving you a "plus one" or something tacky to let the bride how you feel about not getting to bring a guest.
And Another Thing...
There was a time when, if we needed someone's address, we simply looked in the phone book. Sadly, that is no longer the case since many people no longer have land lines. I accidentally threw away my phone book because I THOUGHT we had duplicates but ended up throwing away the residential one and keeping the Yellow Pages book. WHY do we need a separate book for Yellow Pages!? I have been known to call the funeral home to get an address – once I proved my request was legit. I usually, however, end up calling a friend who attends the same church as the person I need an address for because church directories are a great source of information. Luckily I saw the sister of the person I needed an address for. She gave me the address, and she told me she would try to get me a directory from her church. I do hope she gets security clearance to do so. The point of this is the fact that just because you can't find an address is no excuse for not sending a note. We all have sources AND resources!
"Miss Pearl," aka Colleen Sprayberry, is one of Newnan's leading authorities on modern etiquette. She gladly lends her advice to everyone whether they want it or not, because, "After all, it's all about the children and setting a good example for them." Her videos are available on her Facebook page and YouTube channel. She can be reached at misspearl678@gmail.com .