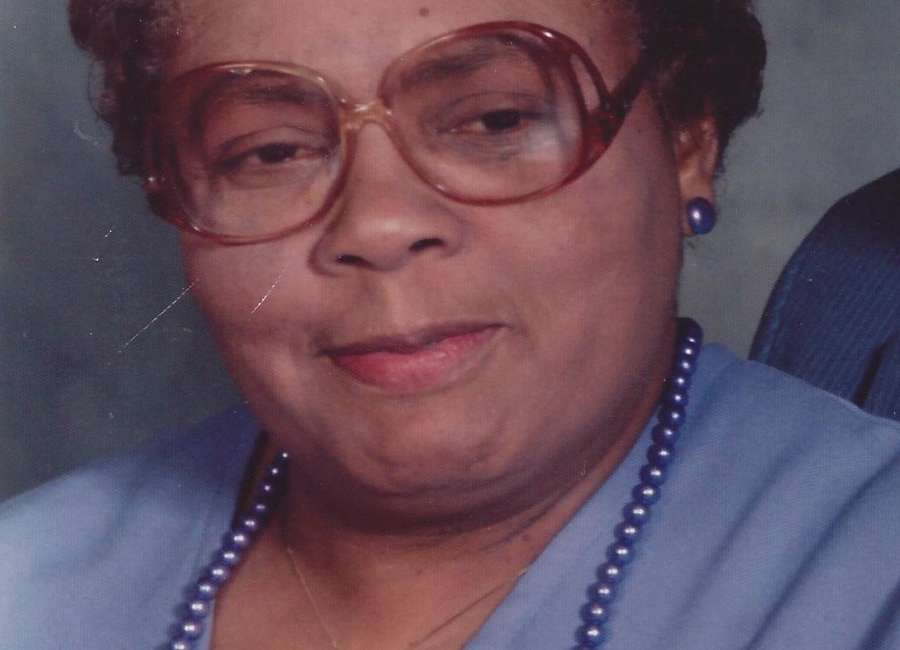 Annie Lee Hines was born July 15, 1922, Annie Lee Combs, she was the second of three daughters and only surviving child born to the late Lewis and Sally Combs in Coweta County, Georgia.

She attended elementary school in Grantville, Georgia, and high school in Meriwether County. Times back then were not easy – for Mrs. Hines was born and raised in the segregated South when "Jim Crow" was the law of the land.
August 22, 1940, was a special day; Ms. Annie Combs married the love of her life, Mr. Eddie B. Hines, a prominent builder in the Newnan, Georgia area. Mr. Hines not only built the couple's beautiful brick home, but also helped build the church where Mrs. Hines continues to be actively involved – The First Newnan Seventh Day Adventist Church. To that loving union one son was born, Charlie Edward Hines, also known as, "Top."
Mrs. Hines retired after working over twenty (20) years at Bresslers Manufacturing Company. She later worked at the Newnan Public Library for sixteen years before retiring once again for good. Affectionately known as "Big Momma," Mrs. Hines was still active on the Deaconess Board at her church where she also served as Sabbath School Secretary for a great number of years.
Mrs. Annie L. Hines liked her life to reflect her favorite Biblical passage, The 23rd Psalm –
"The Lord is my Shepard, I shall not want…."
Mrs. Hines will live forever in the hearts of those she loved dearly: a loving son, Charlie E Hines (Melissa); a cherished grandson, Trev DeVere Hines (Angelia); two beloved great-granddaughters, Adrianna Noel and Aniya Milan; a nephew, Rufus Parham (Judy); one great-nephew, a loved and devoted adopted daughter; Katie R. Hines; a cherished caregiver, Georgia Taylor, and a host of other family members and friends.
Funeral services will be held on Sunday, May 26, 2019, 1 p.m. at Newnan First Seventh Day Adventist Church, Dr. Everton Ennis, Eulogist. Interment will follow in Eastview Cemetery.
Express condolences online at www.sellerssmithfh.com. Final arrangements have been entrusted to Sellers-Smith Funeral Home, 770-253-1607.