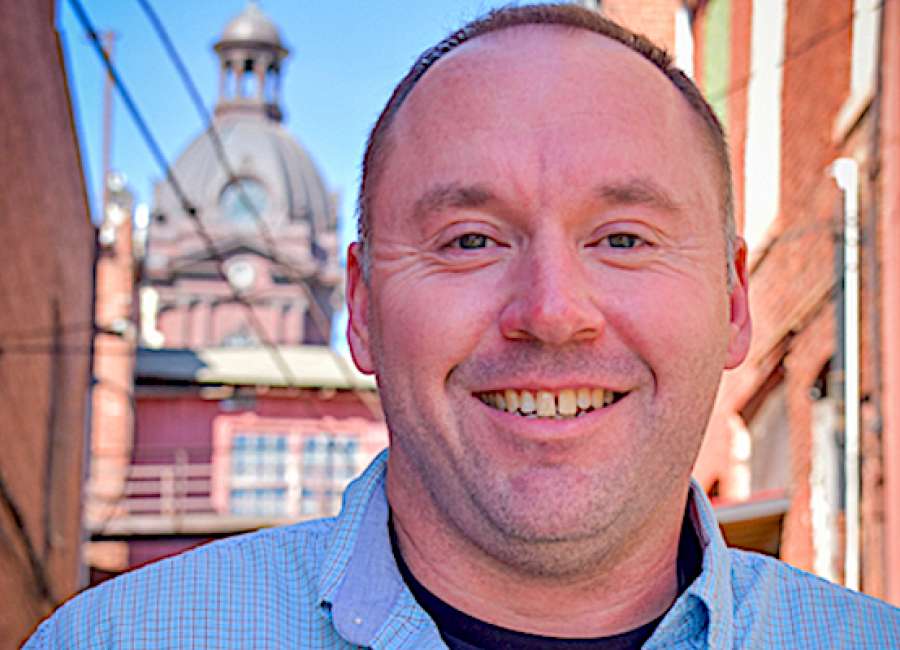 "If there must be trouble, let it be in my day, that my child may have peace."

That's a quote from founding father, Thomas Paine.
A friend of mine sent me a text the other night. She had run into my son around town and asked what he was planning to do after graduation. He told her he wanted to "follow in Dad's footsteps."
When I read her text, I was overcome with emotions. Mixed emotions.
When I look back over the last 18 years, I see a list of all the mistakes I've made and the moments I wish I could do over. Those who've known me all these years can attest to length of said list.
So to think that I've laid footsteps down that he wants to follow gave me an overwhelming sense of pride. I teared up at the thought.
But I don't want him walking these footsteps. I don't want him to see the things I've seen, or deal with the people I deal with. Had I known me going into this line of work would lead him into it, I probably would have chosen another path.
Yes, I love my agency. I love my coworkers and I love my community. But this is a dangerous profession. It's ugly out there.
I think he's heard me and my friends talk about the high-adrenaline things that happen at work. That can make the job sound fun and exciting.
We don't talk about all the heart-breaking things we see. We try to bury those memories, to un-see what we've seen.
Dealing with the bad in society, that's rewarding. Dealing with the sad and tragic might be rewarding, but it takes a toll on you. A toll I don't want him to pay.
Most of the time when I write about work, I write from the point of view of a guy who loves his job. I don't want to come across as if I don't enjoy what I do.
I'm writing this one as a father. A father who worries.
That's what being a father is. You worry all the time and blame any mess in the house that the mom is mad at on the kids a lot of the time. I've got that balance down pretty good.
I may have twisted the original intent of Paine's quote for the purposes of making my point, a little artistic license never hurt anyone.
I wish we could say we had rid the world of trouble so our kids would only know peace. Unfortunately, we haven't.
Should he follow my footsteps (much to my chagrin), may his children have peace.
Toby Nix is a local writer, guitarist and deputy sheriff. He can be reached at tobynix@yahoo.com .