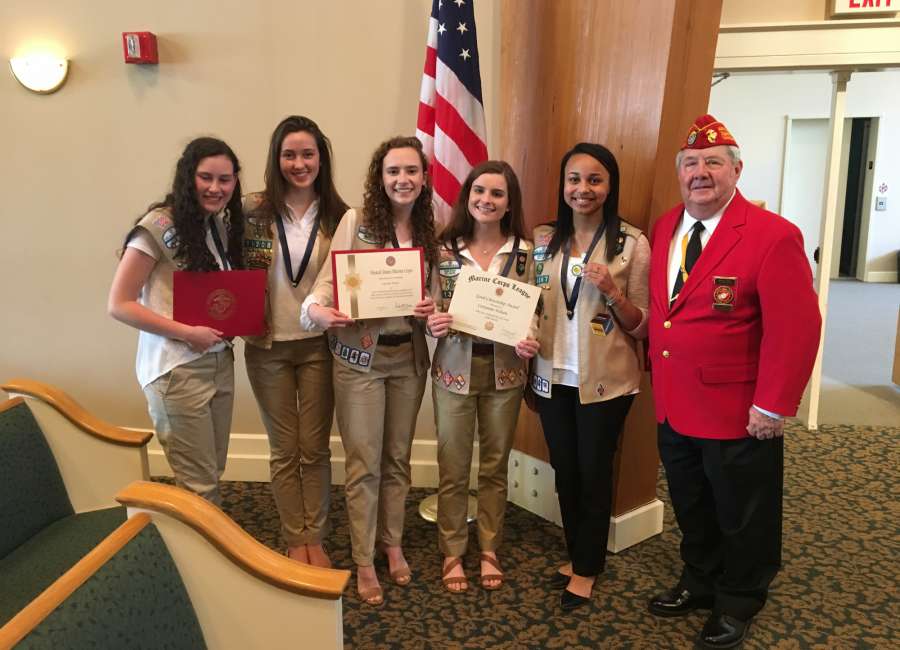 The Sgt. Clyde Thomason Medal of Honor Detachment 1325, Marine Corps League, has recognized the 2019 Gold Award Girls Scouts.

The detachment presenting the Scouts with the Marine Corps League Good Citizenship Award, the USMC Commandant's Commendation and the Department of Georgia Gold Award Challenge coin.The presentation was made April 5 at the Cathedral of Christ the King.
Scouts who were honored were Brenna Cohen, Anastasia Hall, Sage Martin, Mallory Plunket, Emma Toner and Caryanne Wilson. Past Commandant Michael Foran presented the awards.
The Marine Corps League detachment, which serves Coweta and Fayette counties, meets each second Tuesday of the month at 7 p.m. in the fellowship hall of Christ the King, 4881 Hwy 34 East, Sharpsburg.
All Honorably Discharged Marines, FMF Navy corpsmen and FMF Navy chaplains are welcome to attend and/or join.