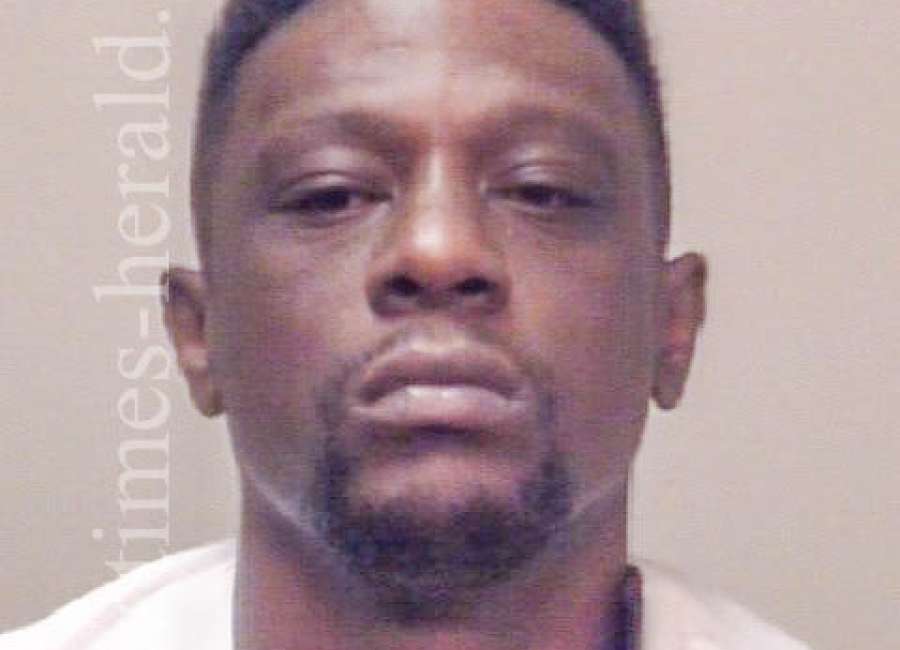 (Editor's note: This story has been modified to clarify the Antonio Allen arrested was not the former free safety with the New York Jets.) 
A Louisiana rapper is now facing felony drug and firearm charges following a traffic stop in Newnan.
Torrence Hatch Jr., commonly known as "Boosie BadAzz," and his passenger are currently in the Coweta County Jail after investigators reportedly found a loaded firearm and marijuana in their car.
The incident occurred Monday afternoon when a deputy said he noticed a white Dodge Charger swerving out of its lane and nearly sideswiping a vehicle on Newnan Crossing Bypass.
Sgt. Jeff Bugg with the Coweta County Sheriff's Office pulled the car over in the Truitt's Chick-fil-A parking lot. After speaking with the driver, identified as Hatch, Bugg said he noticed a strong odor of marijuana coming from the vehicle.
Hatch was detained and placed in the back of a police car while the passenger, identified as Antonio Allen, stayed inside the Charger.
A search of the vehicle revealed a small bag containing approximately 11 grams of suspected marijuana between the door and Allen's seat, and a loaded 9mm handgun under his seat, according to Bugg.
Investigators found a bag containing a large sum of cash, and a vape pen containing suspected THC oil was found in the center console, Bugg said.
Hatch admitted to talking on the phone while driving – a misdemeanor in the state of Georgia – and that Allen was his bodyguard, according to Bugg
The Charger was determined to be a rental out of Florida, but not registered in either Hatch or Allen's name, according to Bugg.
Hatch, 36, and Allen, 30, were both charged with possession of marijuana, possession of a schedule one drug, and possession of a firearm during the commission of a crime.
Hatch was also charged with failure to maintain lane.
Both men are currently being held at the Coweta County Jail.
This was not Hatch's first run-in with the law. In 2009, he was sentenced to four years in prison on drug and gun charges after East Baton Rouge sheriff's deputies found marijuana and a gun in his car.
In 2010, Hatch was indicted on first-degree murder charges and was also sentenced to eight years on multiple charges of drug possession with intent of distribution. He spent three and a half years on death row before being found not guilty of murder in 2012.
After serving five years in prison, Hatch was released early on March 5, 2014, and remained on parole until 2018.
Allen currently has felony warrants out of South Carolina for firearm and drug charges, according to Bugg.
Bugg said charges of possession of a firearm by a convicted felon are pending for both men.