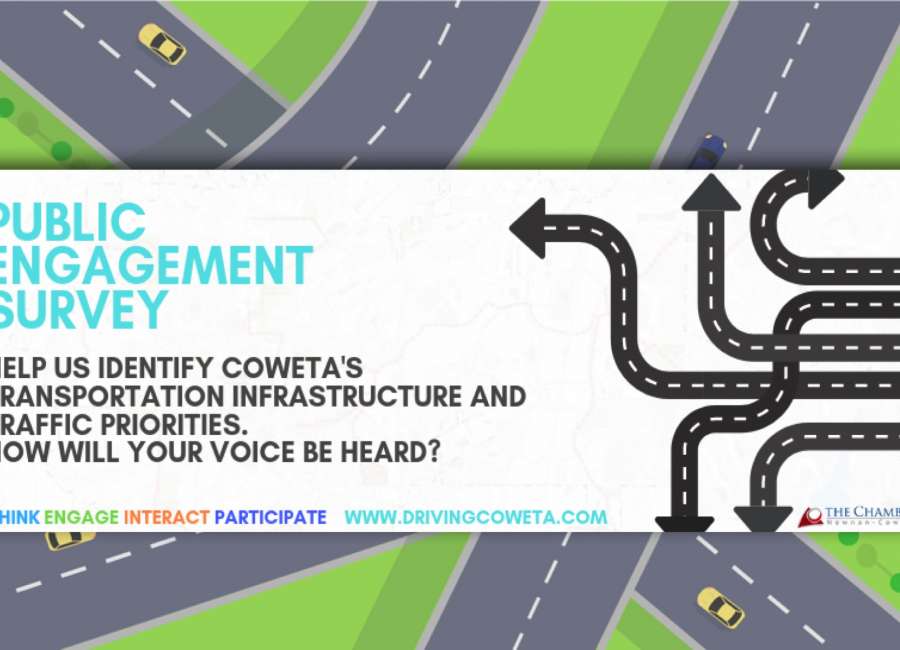 A survey to help identify Coweta's transportation infrastructure and traffic priorities for the upcoming TSPLOST is now available online.
TSPLOST is a five-year, 1 percent sales tax that can fund transportation projects and transit operations. Coweta voters likely will decide whether to implement the tax in November.
The sales tax is expected to raise $100 million over five years, and, if approved, would start being collected in April 2020.
In tandem with the survey, the Newnan-Coweta Chamber of Commerce has been conducting public input sessions to help determine residents' vision for improving roadways, sidewalks, intersections and public trails.
More ublic engagement meetings are scheduled for April 16 at Central Community Center, April 18 at Madras Middle School and April 30 at Northgate High School.
Each meeting will begin at 6 p.m.