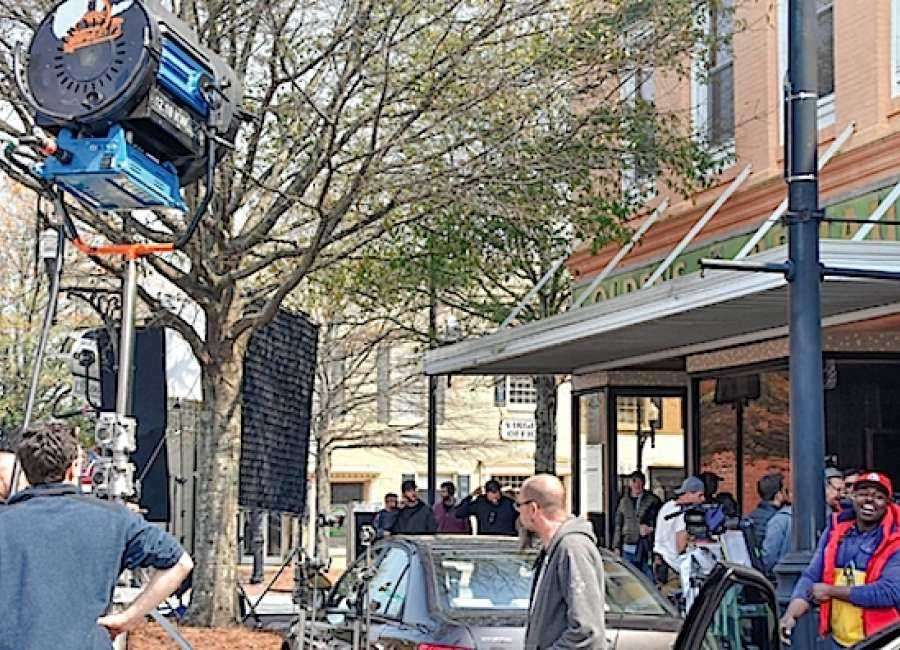 After temporarily halting filming projects, the city of Newnan is now ready to shout "action" for allowing shooting to resume downtown.

During Tuesday's City Council meeting, members unanimously approved the policy aimed at managing the review and approval of filming projects within the city limits.
Instead of requiring all applicants to appear before the city council, they can now seek approval directly from the city manager's office for projects that would require the full closure of public streets and sidewalks for up to three days, and the use of intermittent traffic control for up to seven days.
The city council will hear regular updates at public meetings, which will include the date, duration and impact of approved filming projects.
Applicants who do not receive approval from the city manager's office will have the ability to appeal before the council.
Applicants will also be required to "demonstrate adequate and advanced public notification of filming projects to all persons directly affected" by utilizing yard signs and direct contact means, which include letters and in-person visits.
Both notification processes will be confirmed by the applicant submitting a signed affidavit attesting to the required notification.
Student filming, productions by municipally sponsored organizations, productions for wholly charitable or educational purposes from which no profit is derived directly or indirectly will not be required to submit payment according to the adopted fee schedule.
Fees range from the $100 non-refundable application processing fee up to $1,000 for the use of a facility like the Carnegie Library. Other locations including parks, cemeteries, community centers and gymnasiums range from $250 to $500 per day.
Street closure fees were set at $500 per day, per street or city block, and $20 daily for each parking space used.