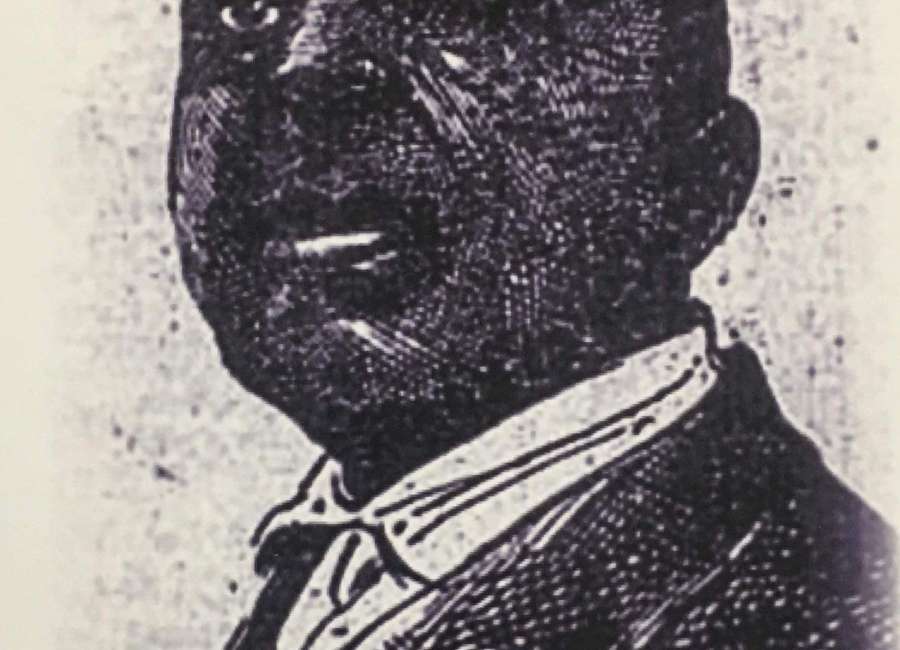 When farmhand Sam Hose was lynched in Newnan in 1899, the horrific event made headlines around the world.
When a group sought to remember those events in 2006, however, many Cowetans had never heard of the case. The lynching that grew attention and approbation around the world merited a single sentence in the 1928 history book, "Coweta County Chronicles": "Newnan was given undeserved and undesired nation-wide publicity when a mob brought Sam Hose, caught at Griffin, Ga., after one of the most fiendish and horrifying crimes at Palmetto in the annals of the State, to one of her suburbs and burned him."
Hose was killed – tortured, mutilated and burned alive – at Troutman field. The then-rural spot is now along busy Highway 29, just north of the intersection with the bypass. A memorial program to remember Hose was held there on Saturday.
The killing of Sam Hose came during a time of social unrest and racial upheaval. The federal government – more colorblind than the states – had appointed black postmasters in some small Southern towns, including nearby Hogansville, provoking an angry response from leading white citizens in the 1890s.
On March 16, 1899, nine black men – accused of arson in the burning of downtown buildings in Palmetto – were lined against a brick wall and shot by vigilantes who were likely prominent area residents.
Then on April 12, 1899, prominent farmer Alfred Cranford was murdered at his Coweta County home, located on the property where Northgate High School is today. His wife, Mattie, was raped, and one of their children injured.
The murder of Alfred Cranford and the subsequent lynching of Sam Hose comprise a tragedy in which there are no winners. Cranford, 26, was dead – his head split by an axe. His wife, Mattie, not quite 25, was left a widow, the humiliation of her rape spread on the pages of the newspaper of her hometown and publications around the world. There was even a detailed speech about the attack on the floor of the U.S. Congress.
Mrs. Cranford left her rural home and moved to Newnan where she led a quiet, somber existence – taking in sewing to support her family. Until her death in 1922, she spent most of her time at home and never changed her account of what happened on April 12, 1899.
Her youngest son, Clifford Alfred "Tan" Cranford, was blind in his left eye as a result of the injuries he received that day. His nickname was a corruption of a nickname given by other children when he was a boy, "Poor Thing."
Hose, 21, died in horrific pain. Several of the people who were involved in Hose's killing had emotional difficulties afterward. In a 2006 interview, a Coweta retiree recalled a relative who took part "regretted it all his life."
Hose, who was also known as Sam Holt, was from Marshallville in middle Georgia. Hose, also known as Sam Holt, was born Tom Wilkes in Marshallville, a town in middle Georgia. He came to Coweta after newspaper accounts in 1899 stated he had been accused of assaulting an elderly black woman there. He left Macon County and took on a new identity.
He came to work at the Cranford farm. Some sources indicate Alfred Cranford was dissatisfied with the quality of Hose's work. Others allege a disagreement over pay between Cranford and Hose.
Newspaper accounts from 1899 indicate the Cranfords were sitting down to a meal at their home when Hose killed Alfred Cranford, raped his wife and threw their infant son to the floor.
Hose left the area and fled to Marshallville, where his mother lived on a farm. The owner of the farm and his brother found Hose and accompanied him on a train headed to Atlanta where a reward awaited. A total of $1,600 was offered – $500 from the Atlanta Constitution, $500 from Gov. Allen Candler, $250 from Coweta County, $250 from the city of Palmetto and $100 from Jacob Haas of Atlanta.
At Griffin, Hose was removed from the train at gunpoint, according to "At the Hands of Persons Unknown: The Lynching of Black America" by Philip Dray. A locomotive, coal car and coach were assembled to take Hose from Griffin to Newnan. A mob in Newnan took Hose from the railroad depot on Broad Street through town.
Former Gov. W. Y. Atkinson and Judge Alvan Freeman unsuccessfully pleaded with the crowd to allow Hose to be taken to jail.
Although some accounts indicate as many as 2,000 people attended the lynching, the actual number probably was much smaller. The Herald and Advertiser estimated the crowd at 500. Trains were chartered to bring some 1,500 Atlantans to the lynching, but Hose was dead before the trains arrived.
Some scholars suggest the mob, hearing of the trains, feared they would contain soldiers who might stop them before they killed Hose.
The first plan apparently was to take Hose to the Cranford farm and lynch him. The mob stopped, however, at Forksville, then a rural area outside the city. Hose was chained to a tree. His ears, fingers and genitals were severed.
He was then doused with kerosene and set afire. Dray records Hose's last words as "Sweet Jesus."
On April 24, Elijah Strickland, a black minister who lived on the farm of W.W. Thomas in northern Coweta County, was hanged from a tree. The Herald and Advertiser reported Thomas sought to save Strickland, who was accused of paying Hose to kill Cranford.
Strickland's ears and a finger were also cut off before he was hanged.
The incidents were reported in newspapers across the country and overseas. Ida Wells-Barnett, a black journalist working in Chicago, used the Hose case as part of her ongoing anti-lynching campaign. "It became kind of a rallying cry," Dr. Edwin "Chip" Arnold, who is now professor emeritus of English at Appalachian State University, stated in 2006.
Wells-Barnett and a group of Chicago citizens paid a white detective, Louis P. LeVin, to come to Georgia to investigate. LeVin's report stated he was unable to talk to Mattie Cranford. The report, in fact, does not name a single person to whom LeVin spoke, although he indicated he received information Hose told others. In at least one published account of LeVin's report, he repeatedly refers to the town as "Newman," raising the question of whether he ever came to Coweta County at all.
The mainstream press of 1899 referred to Hose as "the black beast" and "the monster."
Those who advocated his cause often cast Mattie Cranford as "a very cunning figure," Arnold said in 2006. "To turn Sam Hose into a martyr, you have to turn the Cranfords into liars."
"No one alive knows what happened at the Cranford home on April 12, 1899," John Herbert Cranford, great-grandson of Alfred and Mattie, wrote in a statement prepared for The Times-Herald in 2006. He said his family has "indirectly suffered from the unlawful actions of the mob" because there was no trial and, therefore, no presentation of evidence or legal conclusion regarding Hose's status.
Arnold wrote a book about the lynching and the news coverage surrounding it, "What Virtue There is in Fire."
The Sam Hose case continues unresolved, both legally and historically.
"Nobody knows what happened that night," Arnold once observed. "Nobody can know."