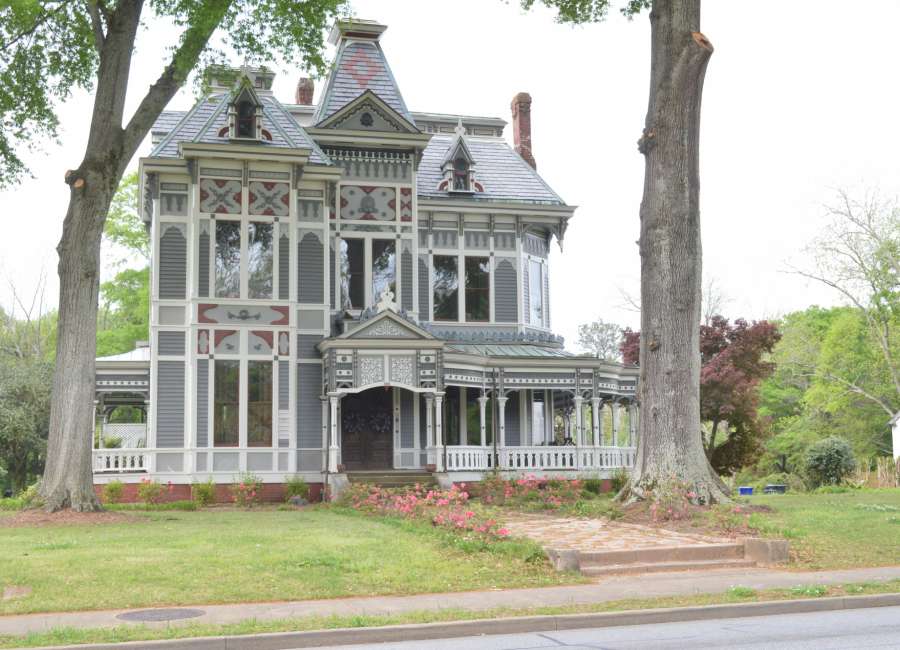 Five historic Newnan homes, including the iconic Parrot-Camp-Soucy House at 155 Greenville Street, will be on tour Saturday, April 27, from 11 a.m. to 3 p.m. for the "Homes of Distinction" spring home tour.
The tour benefits the ChildrenConnect children's museum, and is the museum's biggest fundraiser, said Laura Mattia, director of community outreach and marketing.
The self-guided tour features four homes on Greenville Street and one on LaGrange.
It's the first time in many years that Parott-Camp-Soucy house has been on tour. The home's current owners are engaged in the mission of the children's museum and are opening up their home to support it, Mattia said.
The house was recently featured in the movie "The House with the Clock in its Walls," and was also a setting for the film, "The Odd Life of Timothy Green."
The home's gardens are included in the tour, including the restored greenhouse.
It's not the only film-related home on the tour, according to Mattia. Several independent films have used 128 Greenville Street, and one movie featuring the home will be at the Atlanta Film Festival, she said. Mattia said the owners plan on setting up one of the rooms as it would look in a movie set to give visitors an idea of what it's like when a film crew comes into your home.
Tea and lemonade will be served to visitors on the front porch of 128 Greenville Street.
The home at 84 LaGrange Street has an "absolutely stunning" English garden, Mattia said.
The other homes on the tour are 141 Greenville Street and 134 Greenville Street.
Tickets are $20 in advance and $25 on the day of the tour. Tickets can be purchased in advance at ChildrenConnect, 30 Temple Ave., Newnan, or the Coweta County Visitor's Center, located in the 1904 Courthouse or online at eventbrite.com .
On the day of the tour, tickets can be purchased at Newnan Theater Company, 24 First Ave., Newnan. Those buying advance tickets can pick up their tour booklets at NTC.
For more information about Children Connect, call 470-414-2455 or visit www.childrenconnectmuseum.com .