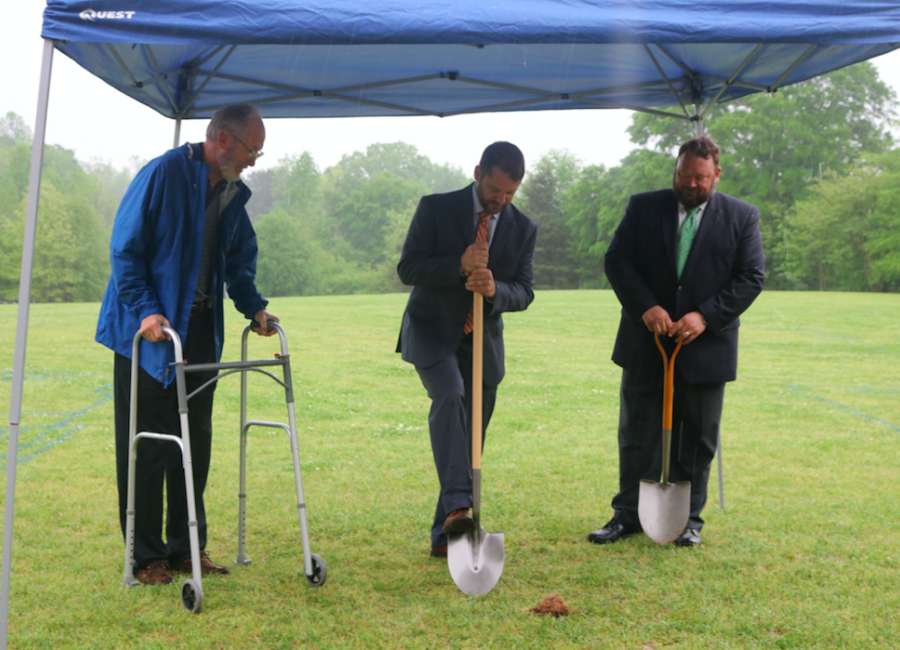 A groundbreaking ceremony for a new addition at Faith Lutheran Church was held April 14.

The ceremony marked the physical beginning of a multi-stage plan, The Greater Faith Project, to expand the current building's fellowship, office, education and gathering spaces. Despite the rain, hundreds participated in the ceremony, strategically held on Palm Sunday. 
The church has broken ground on this same Holy Day in 2003, 2008 and 2010. A small service was held, followed by members of the church each taking their turn with shovel to soil.
"The groundbreaking was a significant milestone for our church family following years of growth and planning," said Mark Tredo, building task force committee chairman at Faith. 
In the next year, 8,000 square feet of meeting and fellowship space will be added to the existing worship and educational buildings. This addition is the result of the 2020 Vision project the congregation approved back in 2017 to expand the church entirely on its current site. 
"The expansion will serve as a tool for outreach, spiritual growth, and fellowship," said Jonathan Schroeder, Faith's senior pastor. "We pray that God will use this new building as a tool to help share the good news about Jesus in both our congregation and community."
Faith Lutheran Church started with only a few members 19 years ago and has grown to a church family of more than 500 people. This expansion will help meet the spiritual and fellowship needs of the growing congregation.