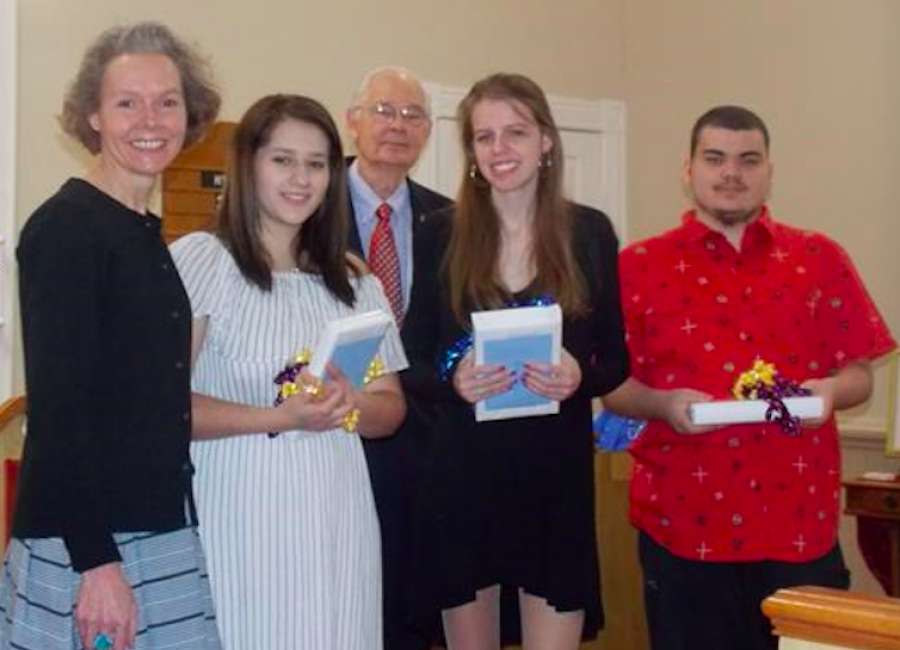 Liberty Christian Church on Macedonia Road recently recognized graduating seniors.
A Bible was presented to grandchildren of church members to commemorate their high school years. Ken Helton and Anita Renahan-White, pastor of the church, presented the Bibles.
Receiving them were Caroline Headley, granddaughter of Beth and Jimmy Walker; Gabriel Miller, grandson of Glenna and Roger With; and Sarah Stanfield, granddaughter of Pat Stanfield.