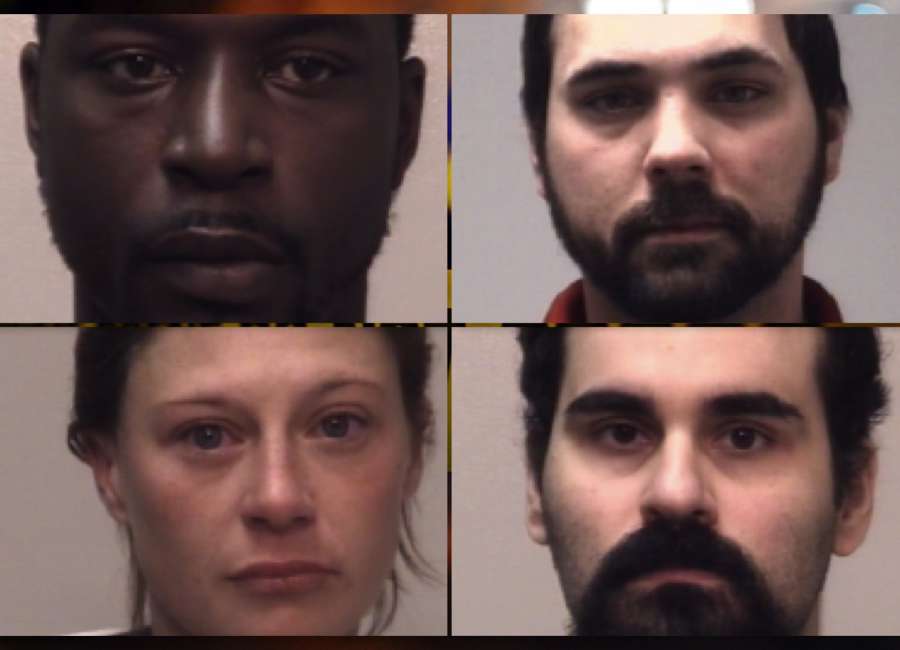 The Coweta County grand jury released a list of indictments of more than 40 people for the April 2019 term.
Included in that list is Orenthal Jermaine Carroll, 34, who was indicted on one count of malice murder, one count of felony murder, possession of a firearm by a convicted felon, possession of a firearm during the commission of a felony, and possession of a firearm during the commission of another felony.
Carroll was arrested in April 2018 after police said he was responsible for the shooting death of Adrian Cantrell Sheffield, 44, following an argument on Octavia Place.
Also included on the list was Michael Leland Monterroso, 30, who was indicted on one count of rape, one count of aggravated sexual battery, and one count of aggravated sodomy following the incident at the victim's home off Tucker Drive in Newnan in December 2018.
A man suspected of biting a co-worker was indicted on charges of kidnapping, false imprisonment and battery.
The suspect, Osvaldo Enrique Llado, 31, is accused of taking the victim to the women's restroom, where he placed her in a toilet stall and proceeded to bite her right arm. The victim told police Llado did not threaten her or make any sexual remarks during the incident, but also stated this is not the first time that Llado had bitten a co-worker.
A Williamson woman accused of breaking into a home to eat a snack and take a nap was also indicted.
According to court records, Lori Beth Swords, 31, entered a home on E. Hwy. 16 last December through an unlocked rear door of the home where she consumed one beer, a banana, and was later found asleep by the homeowner.
For a full list of indictments, click here.