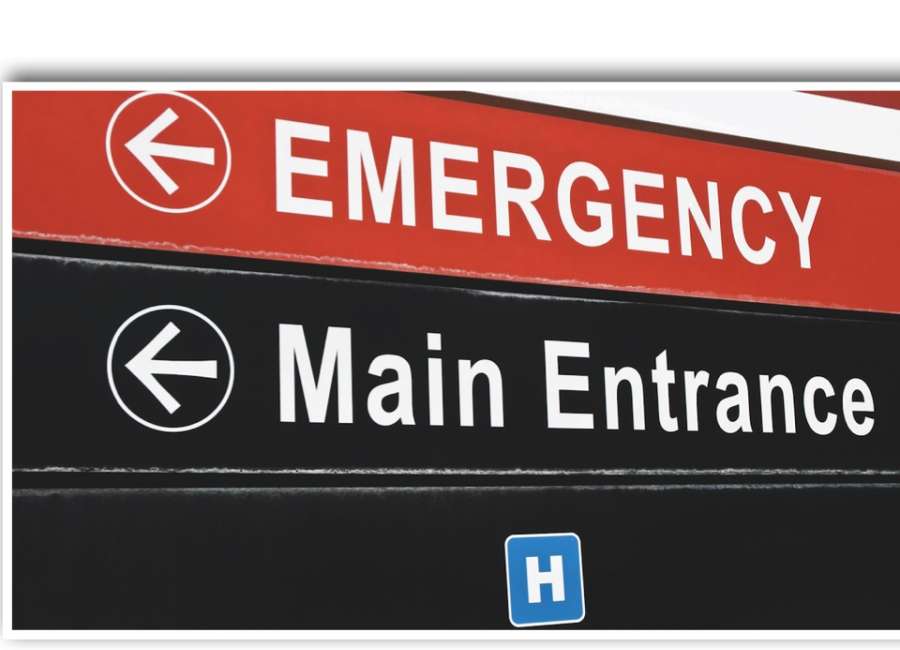 With much fanfare, federal officials required hospitals nationwide this year to post their "list" prices online.
But it's not yet clear how many are doing it, even as the government has taken the rare step of asking consumers to monitor hospital compliance.
Most hospitals appear to be complying with the rule, according to hospital officials and a small sampling of websites.
However, the feds acknowledge they are not yet enforcing the rule, industry groups are not monitoring compliance, many hospitals are burying the information on their websites and debate continues about whether the price lists are creating more confusion than clarity among consumers.
The rule took effect Jan. 1, after a year-long controversy about its necessity and usefulness. It requires every hospital in the country – about 6,000 –  to post its full price list online.
The lists, known in the industry as "chargemasters," present prices for the thousands of individual services and products for which a hospital may bill – everything from the price for a bed per day, blood tests and surgical operating room time – billed in 15-minute intervals – to the cost of a single Tylenol tablet.
The problem is services and products are identified in obscure abbreviations, billing codes and medical terminology that even doctors or nurses often don't understand.
Additionally, the chargemaster lists rarely reflect final billed charges because insurers and the government generally negotiate significantly lower prices. In most cases, these posted rates are the highest a hospital would ever charge per service.
Even so, officials at the Centers for Medicare & Medicaid Services (CMS) said full public disclosure was a logical first step in a transparency initiative aimed at eventually encompassing physician and prescription drug prices.
CMS contends the listings will help patients compare facilities, spur competition among hospitals to lower prices and prompt software developers to build tools that consumers can use to comparison shop.
"We think this information will empower patients," said Seema Verma, the CMS administrator. "And we look forward to seeing consumers continue to drive the demand for hospitals to provide greater price transparency."
Verma has enlisted the public in an effort to monitor whether hospitals are complying. In appearances, opinion pieces and through social media, she has urged consumers to check their local hospitals' websites to see if chargemaster lists are posted and let the agency know if they are not.
About a dozen hospital websites reviewed by Kaiser Health News included an accompanying – and often prominent – disclaimer saying the information doesn't reflect typical final charges and is difficult to understand.
In an email statement, Anne Meisner – president and CEO of Cancer Treatment Centers of America in Newnan – said the hospital has posted its chargemaster on its website in accordance with the CMS requirement.
"We fully support meaningful transparency for the good of patients and their families, including that of patient treatment results, which we have published more comprehensively than most cancer care providers for many years," Meisnersaid. "Like many in the healthcare community, we believe chargemaster list prices alone are confusing and do not reflect what patients actually pay for care. We will continue to look for ways to better inform patients of costs associated with care in advance of their decision to treat with CTCA."
Under the Atlanta location tab on the CTCA website, the "our commitment to transparency," link states that "the chargemaster list simply reflects charges for hospital-based services only."
Matt Gove, chief consumer officer, Piedmont Healthcare, said Piedmont's hospitals also posted the charge list Jan. 1.
"Piedmont posted its chargemasters for each of our hospitals to the financial resources page on www.piedmont.org," Gove said. "The prices posted may not always include all the costs associated with a patient's service since the service may include multiple line items from the list. Also, the prices on the list are Piedmont's standard gross charges and don't include rates that Piedmont and a patient's insurance company have agreed to."
Gove said Piedmont will continue to encourage patients who have questions or are looking for the most accurate estimate of their personal expenses to call the Patient Financial Care team at 1-855-788-1212 or price.estimates@piedmont.org .
A spokesperson for CMS said the agency plans to issue its next regulation on hospital price transparency this year.
NTH staff writer Kandice Bell contributed to this story.