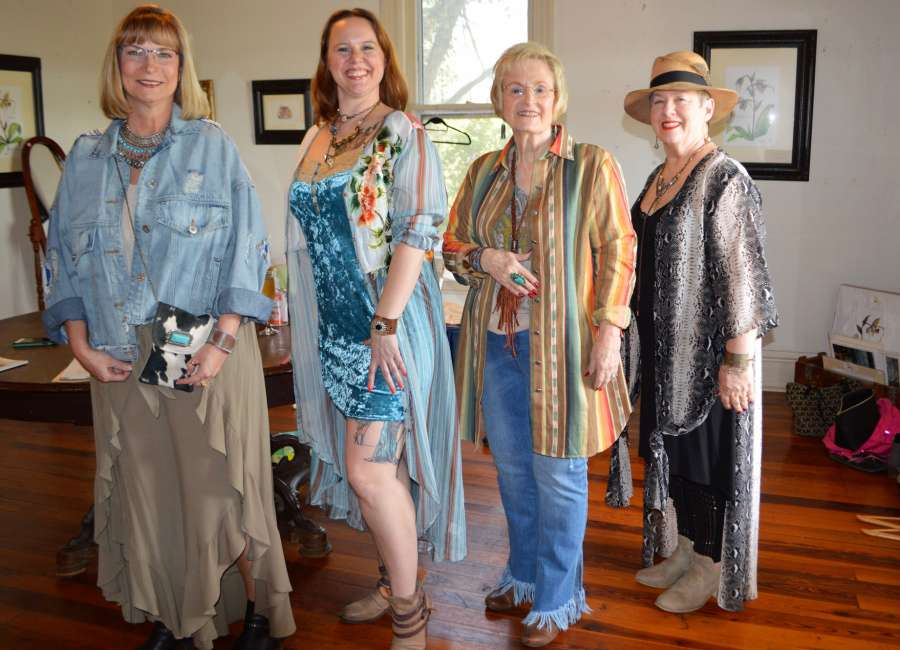 The Senoia United Methodist Women's Group (UMWG) held a tea and fashion show at the Veranda Bed and Breakfast Inn in downtown Senoia on March 9.
"It was something we knew that was different," said Jean Cotton, a member of the church. "People do these in other communities and Veranda was the perfect setup."
More than 50 women attended the sold-out event, said Cotton.
"We sold out and then some. We maxed out the seating and had to use the dining room and the living room and another room down the hall," she said.
According to Cotton, proceeds from the event will benefit I-58 Mission in Senoia and funds within the LaGrange District of United Methodist Churches.
"They have places that the UMWG supports all over Georgia," she said. "So part of our money goes to that big fund."
Darling Divas and Tribal Chick, boutique stores in Peachtree City and Fayetteville, provided clothing and jewelry for members of UMWG to model at the event.
According to Cotton, most of the food was brought in by volunteers from the church. Petit-fours, chicken salad croissants, ginger snaps, wedding cookies and ham salad sandwiches were served to attendees.
Cotton said the women's group is already planning next year's event.