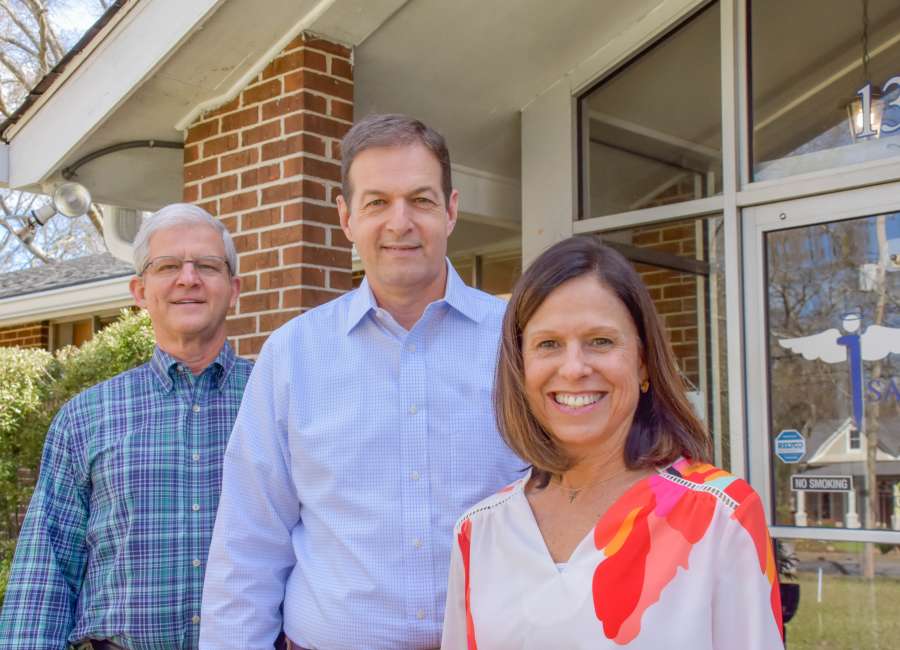 After several months of interviews, the Coweta Samaritan Clinic has officially named Kevin Barbee as their new executive director.
A 20-year resident of Coweta County, Barbee was formerly executive director of Clothes Less Traveled, a Peachtree City nonprofit, and prior to that was the chief operating officer of St. Vincent De Paul Georgia.
This week, Barbee officially took over for former Executive Director Lou Graner, who helped oversee the clinic since its inception in 2011.
Dr. Kay Crosby, chairwoman and medical director of the clinic, said Barbee was a great fit for the role of executive director.
"He reminded us a lot of Lou," Crosby said. "With his background in marketing, he seems like someone who can help us remain visible in the community and also serve as a great leader."
With more than 20 years of experience in the world of nonprofits, Barbee said he's grateful for the chance to help lead the Samaritan Clinic and carry the organization into the future.
"In the nonprofit sector, it's still a business but it's also about visibility, sales and communication," Barbee said. "Nonprofits are often fighting for the same donors, so marketing to your niche is important."
Since opening their doors in 2011, The Coweta Samaritan Clinic has served as the primary medical home for more than 1,450 uninsured Coweta residents.
During that time, volunteer medical providers and paid staff have conducted more than 18,700 patient visits, all free of charge to the patients.
Charitable donations have helped fund an expense budget that has grown from $154,000 in 2011 to $746,000 last year. More than 100 volunteers currently support the clinic's paid staff in running the clinic and treating patients. Several more medical specialists treat patients in their own offices.
"I'm honored and humbled to be selected for the position to serve and advocate for those in my community," Barbee said, "The wonderful things the clinic does and Lou's legacy have given me some big shoes to fill. I'm grateful for the foundation that has been laid here at the clinic."
Planning is currently underway for the ninth annual Bluegrass and BBQ Fundraiser, set for Sept. 29 at The Venue at Murphy Lane.  
While Graner has now officially retired from the Samaritan Clinic, he said he'll remain available to help with the transition and any issues that may arise during this period.
"I've enjoyed spending time with him and believe we will be great friends for the next three weeks," Graner said. "I'm very excited and hope to impart what I know and always be available. We're looking forward to see how he'll will take the clinic to the next level."