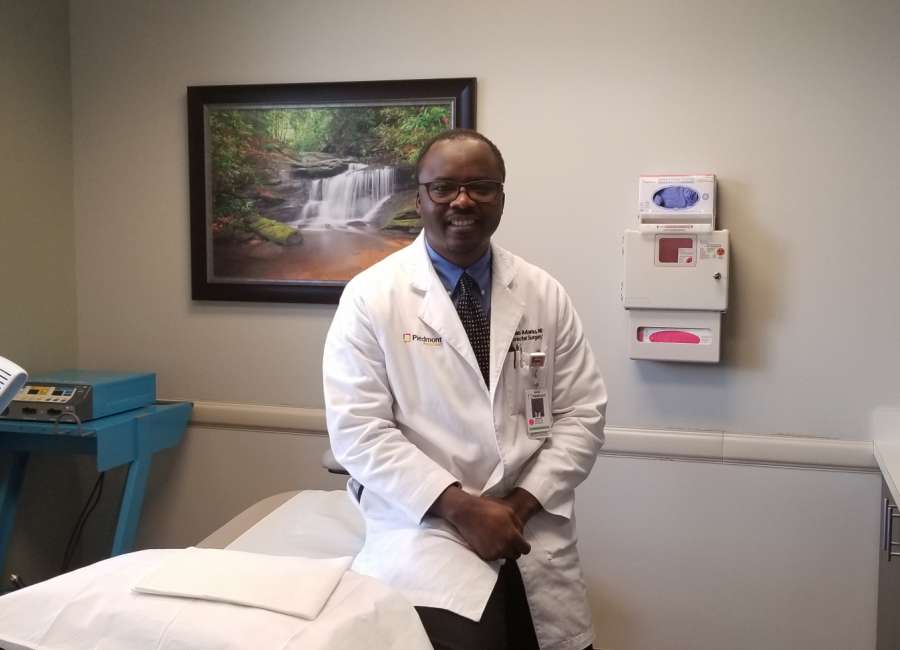 According to the American Cancer Society, colorectal cancer is the third most common cancer diagnosed in both men and women in the United States.

Though the death rate from colorectal cancer has been dropping for decades, an estimated 51,020 deaths are expected to occur in 2019, making it important to have a basic knowledge of the disease and its associated risk factors.
The first step to prevention and early detection is understanding that colorectal cancer is a disease in which abnormal cells in the colon or rectum divide uncontrollably, ultimately forming a malignant tumor, according to Dr. Eyal Meiri, who works in the Gastrointestinal Center at the Cancer Treatment Centers of America in Newnan.
The term "colorectal cancer" is used to describe cancer of the colon and/or rectum, which are often grouped together because of many common characteristics shared between the two. Together, the colon and rectum make up the large intestine, a question mark-shaped bowel four feet long, according to Meiri.
Meiri said potential risk factors include age, family history, diet, obesity, alcohol intake and smoking and that colorectal cancer, in most circumstances, is preventable. Education regarding a healthy lifestyle and access to screening can significantly reduce the risk of developing this potentially deadly disease.
Most people should get their first colon cancer screening – a colonoscopy – at age 45. The American Cancer Society updated its screening guidelines in May 2018, lowering the recommended screening age from 50 to 45.
Dr. Ibrahim  Adamu, a general and colorectal surgeon with Piedmont Healthcare in Newnan, said unfortunately, some people may not experience any symptoms at all.
He said some symptoms to look for are a change in bowel habits, unintentional weight loss and loss of appetite.
Adamu said anyone with an immediate family member with a history of colon cancer, such as a parent or sibling, should be tested 10 years earlier than the recommended age of 45.
Anyone with a genetic disposition or genetic disease should also be tested earlier.
The surgeon said it is recommended to get tested every 10 years, unless there is a higher risk or colon cancer or someone has previously had cancer.