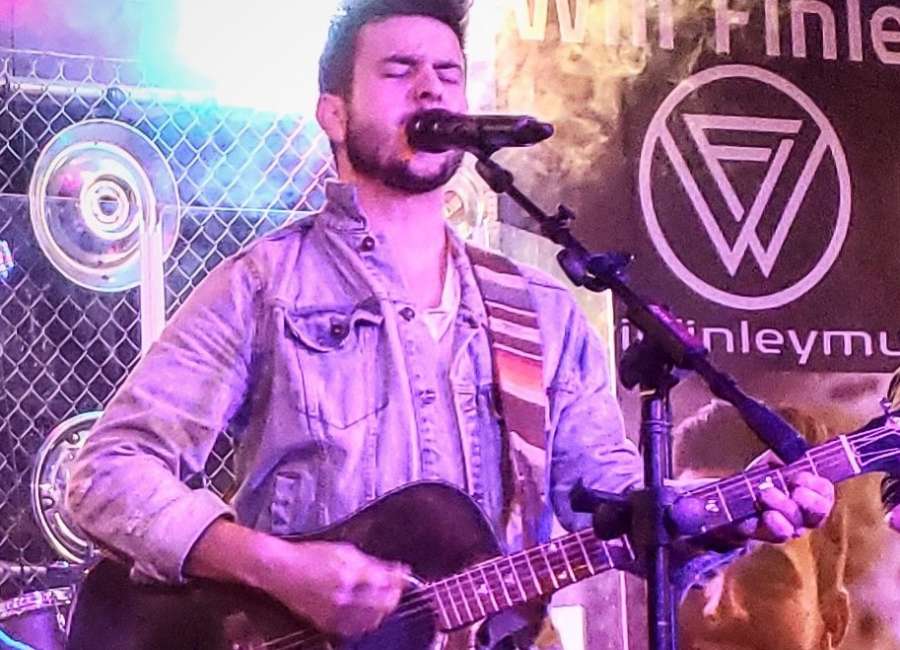 Will Finley, a former Coweta County resident, came to town during the release of his new single, "Text Back," on March 1.
Finley moved to Nashville eight months ago to forge a career as a country musician. In Nashville, he performs covers and original songs in a variety of bars.
"I live in Nashville full-time and play up there five times a week," Finley said. "I decided to bring the show on the road to my hometown and get some hometown support."
Born William Finley Trosclair, Finley abbreviated his name when he started performing.
"Drunk girls can't spell Trosclair so I decided to go by my first and middle names like a lot of country people do," he said.
While he was in town, Finley performed at Brickhouse and at the Atlanta dive-bar, Lost Dogs.
"When I lived in Buckhead for two years, I spent three nights a week playing in Lost Dog. So, I went back there and had my little Atlanta homecoming," he said.
Finley said he started playing music in his dorm room at the University of Georgia.
"I just picked it up to try and get girls, and it ended up being the thing that kept me away from them because I was more obsessed with the music than that," he said.
"Text Back" began as a chorus written by Finley before he moved to Nashville.
"It was a relatable idea. A lot of people have waited for a text from somebody who doesn't want to text them back," he said. "When I moved to Nashville I had a girl who kind of chased after me and once she got there she decided she wasn't interested in me anymore and she wanted to go text every other musician and bouncer in all the bars in town. I went from where she was texting me all day to waiting on a text back."
After an argument with the girl, Finley said he ended up at a friend's house where he started writing more of the song and put everything he was feeling into it.
"It was awesome because she was actually at the show at Lost Dog. So when I announced it, I was like 'So I wrote this song about a girl and actually she's standing right here in the front row,'" Finley said.
"Text Back" isn't the first song Finley has released to the public. Last fall he released DEMOlished, a collection of demos.
According to the musician, it's easier to gain more attention in the music industry by releasing singles and smaller collections of work.
"People have short attention spans. If you try to wait two years to record an album, people are going to forget about you," he said. "So a lot of people now are releasing singles. This is the first of many that I'm going to be doing over the year and I'll put this out, let it get as much traction as it can and then I'll put out my next single."
Finley said, as of a day after the song's release, "Text Back" has more streams on Spotify than than any other song he's released in the past two years combined.
As a child, Finley didn't enjoy country music.
"My mom played Vince Gill too much in the car," he said. "It gave me a headache when I was a kid."
While he was in college, Finley started listening to country music until it became almost the only genre he listened to.
"It wasn't until I got to college and I started listening to Brantley Gilbert and Eric Church, they got me into country and opened my brain to it," he said. "Once I did, I pretty much closed off all other genres. I've been one-dimensional and soaked it all up."
Finley cites his childhood in Coweta County as a reason for his path to becoming a country singer and songwriter.
"When you grow up in a small town like Newnan, the stories you're going to tell and your writing style is going to come out country," Finley said.