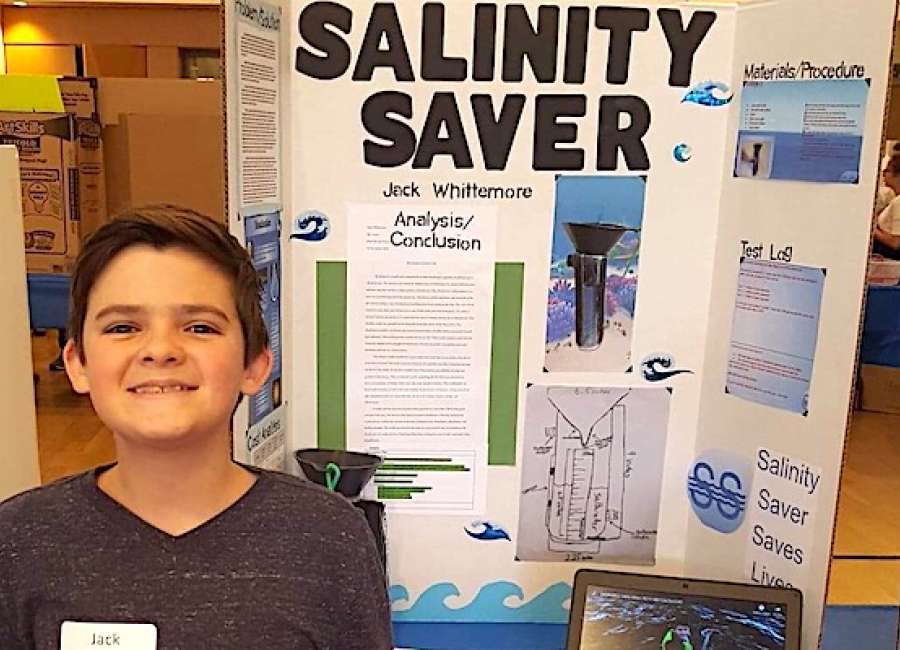 Seventeen teams comprised of 34 students from five Coweta County School System schools recently competed in the K-12 Inventure Challenge at Georgia Tech, winning several awards.

Jack Whittemore, a seventh-grader at Madras Middle School, won first place overall in the middle school division with his invention, the "Salinity Saver." His device is designed to provide fresh water to those with access only to salt water.
Whittemore created the device with the help of his grandfather to help the U.S. military provide fresh water to U.S. troops, as well as for developing nations where fresh water is difficult to find.
Northgate High School students Brenna Schexnayder, Emily Adams and Ameila Davidson won the TAG Manufacturing Special Award and second place overall in the high school division with their project, titled "ID-Me."
ID-Me is a bracelet designed to help people with autism communicate more easily with those around them. The students designed the wristwatch-type device with input from Coweta County School System special education professionals.
They tested their device with some of their friends who have autism. Their classroom teacher, Orla Thomas, helped guide them by focusing their efforts on the Engineering Design Process to develop and improve their idea.
Whittemore and the Northgate team will represent Coweta County and the state of Georgia at the National Invention Convention May 29-31 in Dearborn, Mich., at the Henry Ford Museum of Innovation.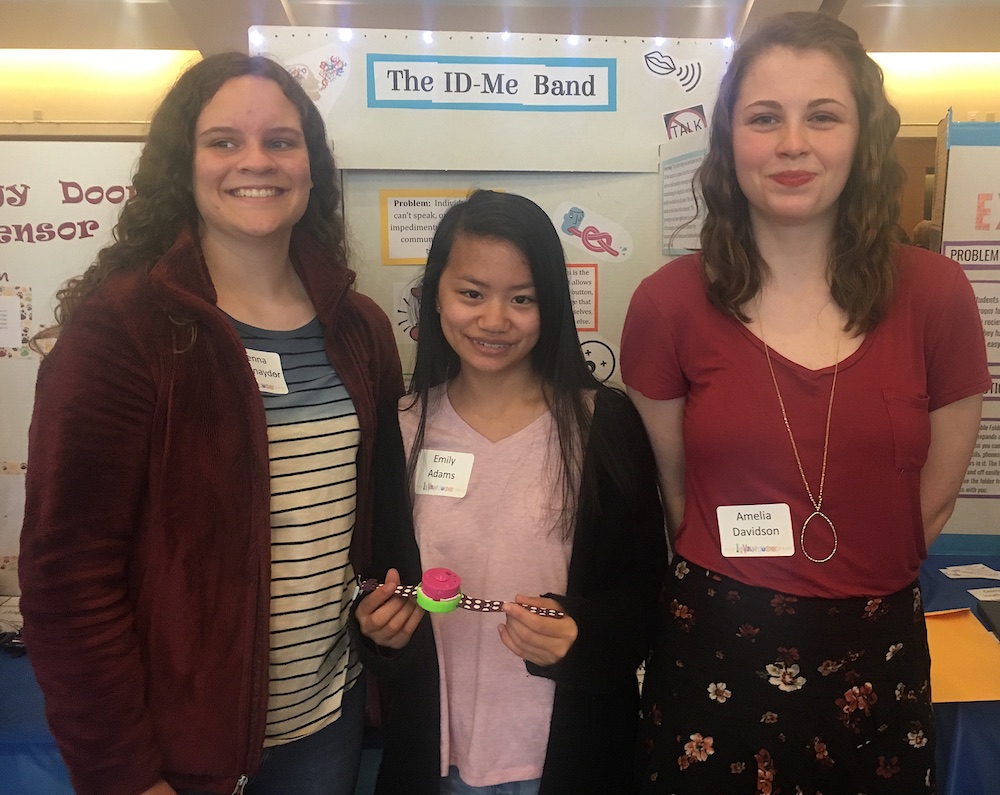 Salinity Saver and ID-Me will be on display at the Coweta STEM Symposium, which will be held April 11 beginning at 6 p.m. at the Nixon Center for the Arts. More than 40 projects from Coweta students in grades 4-12 will be on display during the event.
Approximately 6,000 students from throughout Georgia presented 100 projects in the finals of this year's Inventure Challenge. The competition is modeled after the Georgia Tech InVenture Prize and encourages elementary, middle school and high school students to engage with invention and science, technology, engineering, and mathematics (STEM) concepts.
The mission is to develop the next generation of engineers and entrepreneurs by making invention education accessible to all students and teachers across the state of Georgia.
To prepare for the competition, students are encouraged to immerse themselves in the engineering design process by identifying real-world problems and designing solutions that consider essential aspects of invention and design – including ethical issues, environmental sustainability and marketability.
Student teams first compete within their schools, then advance to the Georgia Tech event. Industry experts and Georgia Tech faculty judge the inventors and their inventions according to practicality, knowledge base, design-based thinking, creativity, marketability, social responsibility, enthusiasm and communication, and manufacturing.
Coweta County has a storied connection with the college Inventure Prize. In 2016, Northgate graduates Zack Braun and Tyler Sisk won first place in the competition with their Fire HUD invention.
This year, Heritage School graduate Chris Truong was a finalist with his invention, "HANDLD". According to the website, HANDLD is "a disruptive, first-of-its-kind device that gives cyclists the power to identify, record and report violations of safe passing laws across the nation."