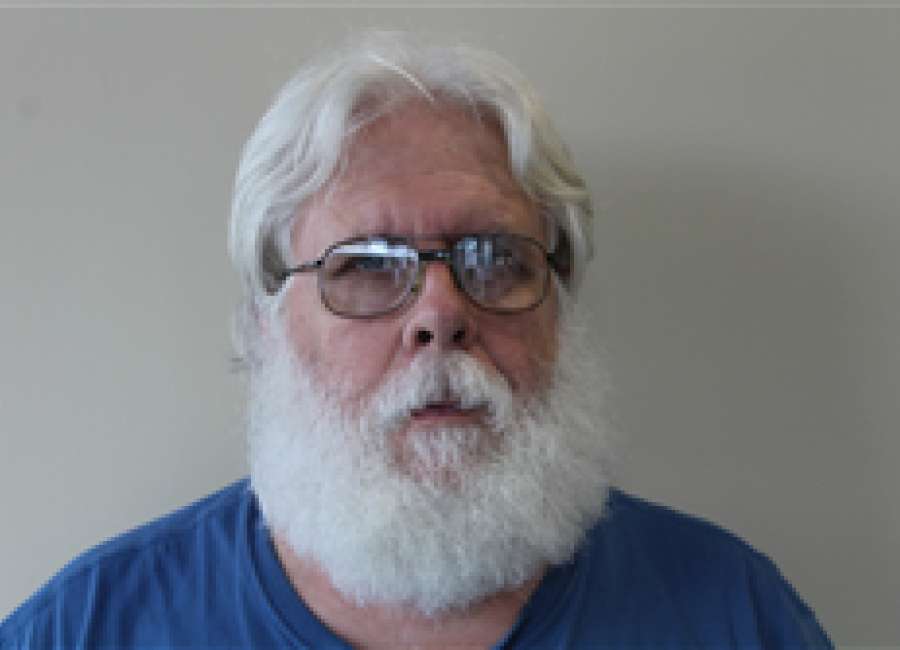 A recent decision by the Georgia Supreme Court will now allow one sexual predator in Coweta to remove his ankle monitor.
On Monday, The Georgia Supreme Court struck down a requirement that "sexually dangerous predators" who have completed their sentences should remain on electric monitoring for the rest of their lives.
The Georgia Supreme Court decided 42-1-14(e) is unconstitutional. The law allows lifelong electronic monitoring for sexually dangerous predators who have completed their probation and/or parole.
The unanimous opinion, written by Chief Justice Harold D. Melton, said Georgia code "authorizes a patently unreasonable search that runs afoul of the protections provided by the Fourth Amendment of the United States Constitution," which protects citizens against "unreasonable searches and seizures."
The ruling affects one of the six predators currently wearing ankle monitors in Coweta County. Five predators are monitored by the Department of Community Supervision.
One is overseen by Sgt. Amy Hughes with the Coweta County Sheriff's Office.
Milton Fred Walker, 61, is one of 173 registered sex offenders in Coweta County.
Walker was originally charged with the sexual exploitation of children in 2005 in Clayton County. He was sentenced to serve 10 years on probation but violated his probation three times.
Following the third probation violation in 2010, he was forced to serve the remainder of his sentence in prison. Following his release in 2015, he relocated to Coweta County.
Since then, Walker has remained out of jail. Per the court's ruling, he no longer is required to wear a monitor, because he has completed his probation.
However, the ruling is disconcerting for Hughes, who said the sex offender review board carefully considers who deserves monitoring.
"It's a board comprised of people from a variety of backgrounds who all weigh in about their concerns when it comes to individuals like Walker," Hughes said. "They make the determination that someone needs extra supervision that we can't provide."
In the number of incidents that violated Walker's probation, most had a common variable of being in a public restroom and watching minors urinate, according to court documents.
Since 2015, Hughes has monitored the day-to-day movements of Walker, and said his GPS history indicates a tendency for visiting restaurants and retail chains.
Without 24-7 monitoring, Hughes said Walker still is required to report to the sheriff's office bi-annually to check in, but he also is subject to routine check-ins by investigators.
"In Coweta, we're fortunate to just have this one person," Hughes said. "In other counties, this could be a bigger issue."
The court's opinion points out that other states have passed statutes authorizing a lifelong GPS search of sexually dangerous predators that "have passed constitutional muster."
In Michigan, for instance, statutes allow lifetime GPS monitoring as "part of the sex offender's actual sentence for the crime or crimes committed," the opinion states.
A North Carolina statute allows for sexual offenders to file for termination of the monitoring requirement one year after completion of their sentences, including probation, parole or other post-release supervision imposed as part of their sentences.
Justice Keith Blackwell wrote that he agrees with the decision but emphasized that it "does not foreclose other means by which the General Assembly might put the same policy into practice."
Nothing in today's decision "precludes the General Assembly from authorizing life sentences for the worst sexual offenders, and nothing in our decision prevents the General Assembly from requiring a sentencing court in the worst cases to require GPS monitoring as a condition of permitting a sexual offender to serve part of a life sentence on probation,"he wrote.
Georgia law already provides that those convicted of forcible rape, aggravated child molestation, aggravated sodomy, and aggravated sexual battery must be sentenced to life imprisonment or imprisonment followed by probation for life.
And Georgia law already provides that a sentencing court may provide as a condition of probation that an offender wear an electronic monitoring device.
"Nothing in our decision today calls the constitutionality of these sentencing laws into question," the justices wrote.
Monday's decision, the concurrence says, "does not foreclose the possibility that the General Assembly could (at least prospectively) authorize or require that the worst sexual offenders be subjected to GPS monitoring for life as a condition of a sentence of probation for life."