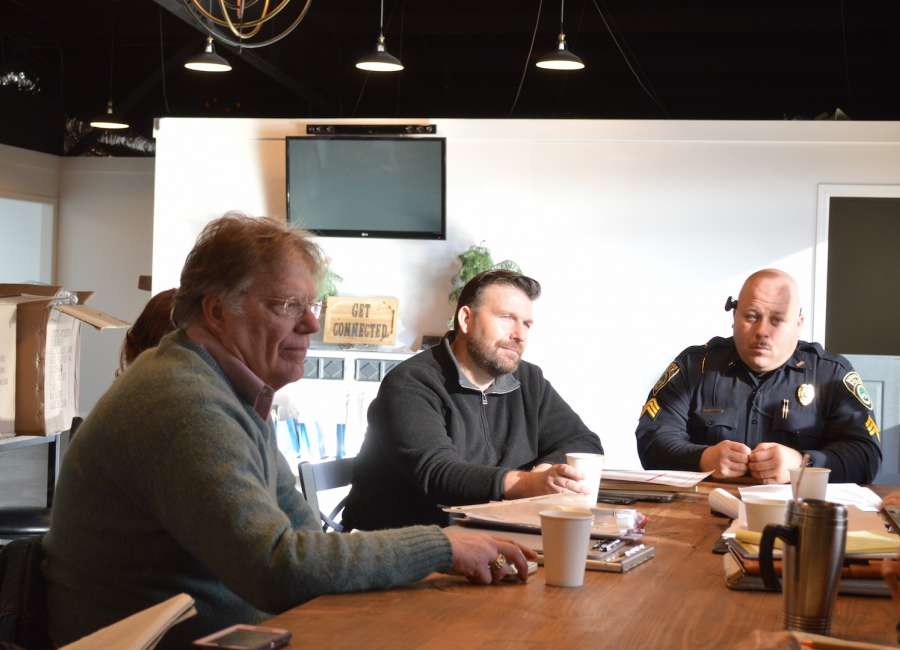 A warming center where homeless Cowetans and others can come in from the cold on frigid nights is set to open.

The center, located at Newnan City Church, 17 First Avenue, in downtown Newnan, will open when temperatures are expected to hit 35 degrees at night, or 45 degrees on rainy nights.
The group, known as the Newnan Emergency Shelter Team – NEST – is still working out the finer details of the plan, and training for volunteers will take place Sunday after the church service.
Pam Gabel, a volunteer with the American Red Cross, reviewed the operations manual for the LaGrange Warming Center and adapted it for Newnan.
Volunteers can work the check-in, overnight, and morning shifts at the warming center, and several are already in place for the first few weeks of operation.
Volunteers will have training and background checks and will have to sign waivers.
"As soon as we announce that we're doing it, I think the volunteers will come," said Newnan City Church Pastor Jimmy Ellison.
People can arrive in the evening, eat dinner, and then sleep. Guests will receive a quick meal of breakfast bars or something similar before they leave the next day. Specific hours of operation are still being worked out, but the warming center is for overnight only.
The church, located next door to Bridging the Gap, offers showers and laundry facilities at certain times, as well as hot meals on Tuesdays, Thursdays and Saturdays. Bridging the Gap also works with clients to address their various issues, and has a clothing closet.
Ellison said that church has an area with lockable doors for women and children, with men staying overnight in the sanctuary. The shelter team has cots and blankets on hand.
Registered sex offenders will not be allowed to stay at the shelter.
The team met last week, and representatives from the Newnan Police Department and Coweta County Sheriff's Office were on hand.
Sgt. David Schrepfer of the Newnan Police Department said that in the past, there were a handful of homeless people who had areas where they would stay.
"You would swing by and check on them to make sure they were OK," he said. "Now things are starting to pick up. We've got campsites opening up all over the place."
Schrepfer said Coweta is definitely in need of some form of shelter, especially in inclement weather. He'd like to see a shelter that also has classes to teach people job skills and give them some motivation and support.
Those are things that are being discussed for a more long-term shelter situation, said Frankie Hardin of One Roof Outreach.
Tony Grant from the sheriff's office said he was learning what the warming center will offer so deputies will know where to bring people and who to contact.
"We have situations all the time, but we're very limited in the county on where we can take them," Grant said.
Hardin asked what officers do when they come into contact with homeless people.
Grant said there's not much they can do other than tell them "good luck."
"We can't take them to jail, they haven't committed a crime," he said. "Some churches used to have vouchers for motel stays."
"Our hope is that when your men and women see folks in the evening you can bring them here to at least get them out of the whether at night," Ellison said.
Grant said there could also be instances where people have a place to live but don't have heat because they are out of gas or their power is cut off.
The officers were asked what they think of the warming center idea.
"I think it is well overdue, in my opinion," said Schrepfer. He also spoke of the need for a battered women's shelter in Coweta.
"We've got two choices. One is not to do anything and the other thing is to leave them on the side of the road. We don't have any options," Grant said. "This is the option – just to get them out of the cold."
For more information on the warming center, email director@oneroofoutreach.org or call 770-683-7705.