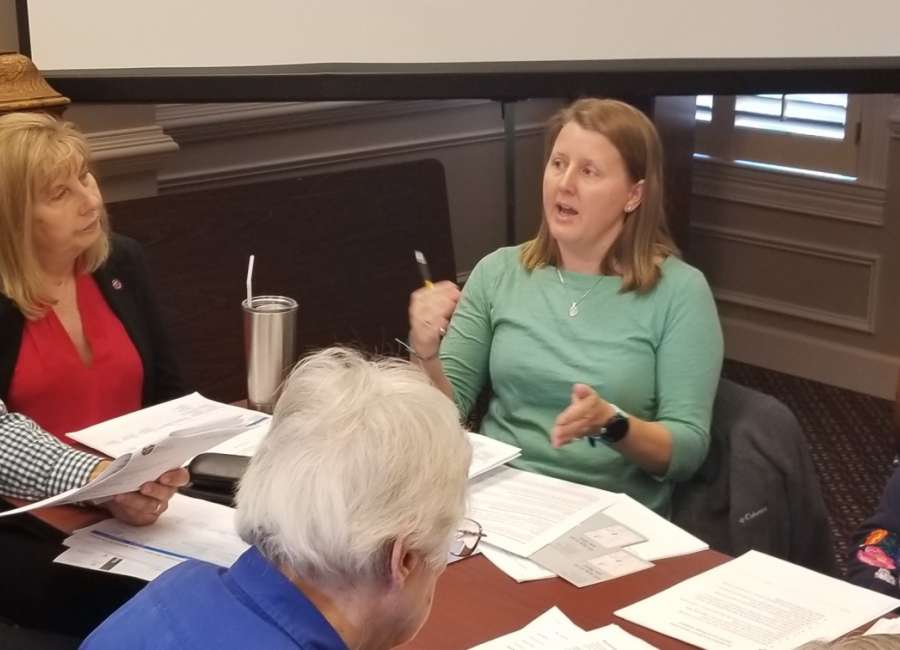 Local Salvation Army officials will be undergoing training for the new Pathway of Hope program, which seeks to help committed families find their way out of poverty.
The Salvation Army's Georgia Division is holding Pathway of Hope training on Wednesday and Thursday at Salvation Army Georgia Divisional Headquarters in Norcross. Staff from the Newnan Service Center will be there.
Heather Creech, director of the local service center, talked about the new program at the February meeting of the local Salvation Army Advisory Council. Information from the Salvation Army describes Pathway of Hope as providing "targeted services to families with a desire to take action, changing life trajectories and increasing hope."
The Army has long offered assistance to people in need, but Pathway of Hope aims to bring "all the Army's internal resources to bear, aligned with the goals of the clients." The goal is to move families from crisis and vulnerability to increasing stability and eventually sufficiency.
Pathway of Hope will bring a range of services as needed to each situation – from the Army's typical food and clothing assistance to help with medical care, addiction recovery, transportation, child care, transitional housing and programs to help get parents to work or into a better-paying, more stable job.
Jody Carver, service extension representative from the Salvation Army's Divisional Headquarters, was at the advisory council meeting. She said Pathway of Hope has already been rolled out at some service centers in Georgia.
"I've seen it play out in real life in St. Mary's and Canton," she said. "It is a well thought out program."
She said Newnan was identified as a place for Pathway of Hope because its center and staff are prepared to take on the project.
"You have a fantastic group of volunteers. I can reach out to you anytime, and you are ready. Not everybody across the state of Georgia has that," said Lanita Lloyd, director of emergency disaster services for the Georgia Division, who also attended the council meeting in the CenterState Bank board room.
"It sounds very challenging but very exciting," said longtime council member Bette Hickman.
"I think the potential and the need is definitely there," said Steve West, advisory council chair.
"The key to this program is really community partnerships," Carver said. The service center would make connections with agencies and ministries in the community to get needs met.
"It's figuring out the need and then figuring out how to solve that," Carver said.
"Pathway of hope is about using every resource available," Lloyd said. "We recognize the need for that collaboration."
"The time is right," West said. "It's definitely needed here."
"We're all very proud to be a part of this," Hickman said.