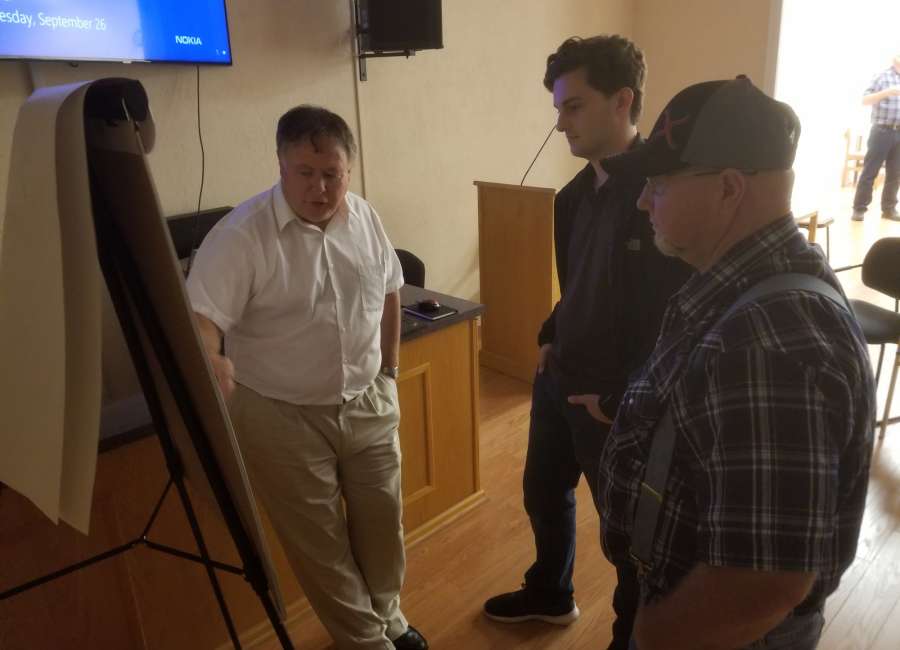 Editor's Note: This is part of an ongoing series about plans to expand internet service infrastructure in Georgia.

City leaders in Grantville are on a diligent search for a broadband internet solution, a quest that has been going on for months.
The south Coweta town, which has grown since 2010 when the census listed 3,041 residents inside the city limits, has a full city government with parks, a police department and more utilities than any other Coweta municipality – water, sewer, electricity and natural gas.
What the town does not have is good, reliable broadband, and that is increasingly being seen as a problem.
 "You can't even work from home effectively here," said resident Eddie Markward, who ran unsuccessfully for mayor last year.
Many residents say they would like better internet for their personal use – to look up information or stream movies or a concert. Experts across the nation increasingly are pointing to good quality broadband as a significant economic development factor. New businesses can open and flourish with a broadband connection, and there is some evidence to suggest home values in the future will partly be determined by whether the residence has top-notch internet service.
Other areas of Coweta county also lack high-speed internet service, but Grantville is a focal point for the issue because city officials and citizens have been working to find a solution. City Manager Al Grieshaber was among the city leaders from across the state attending a Georgia Municipal Association summit on broadband in Warner Robins late last year.
The Grantville City Council heard the latest proposal for internet service on Feb. 11 from 
Swift Link Wireless. Swift Link wants to rent space on city facilities.
"We are asking for space on water towers, telephone poles or buildings to mount antennas to distribute internet out to the public," said Tim Bish, CEO of Swift Link Wireless. The antennas would be used for creating a wired and wireless network to connect citizens together.
In November, the council voted to move forward with a broadband assessment and feasibility study. A request for proposals was published on Dec. 6 with a Dec. 20 deadline. 
Impact Network Group LLC, of Athens is conducting the $35,000 study, which is being funded with Special Purpose Local Option Sales Tax funds.