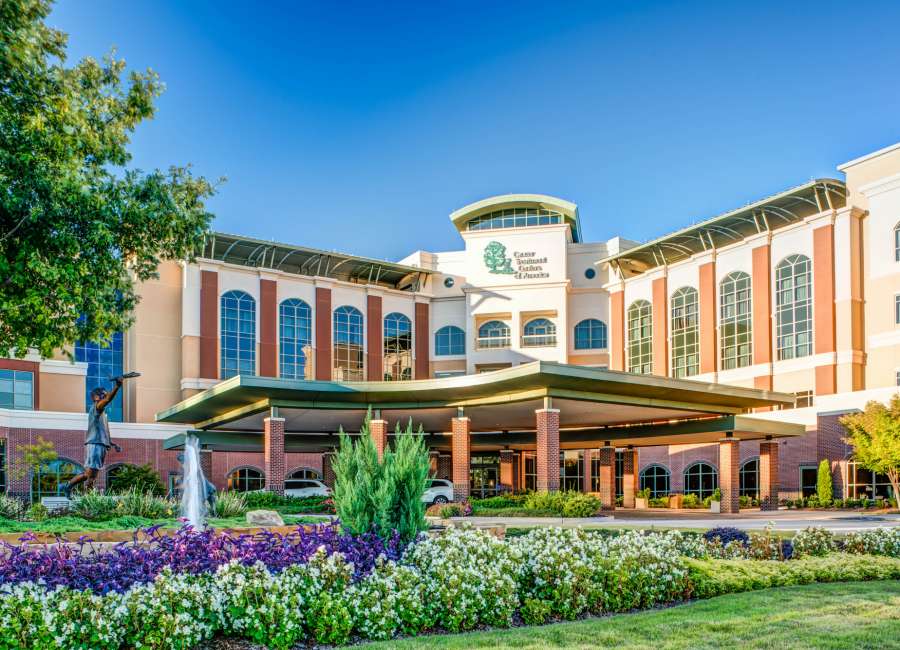 A house committee has approved House Bill 198, which will make significant changes to the state's "certificate of need," process, which may allow more Georgia residents to be treated at the Cancer Treatment Centers of America.

CON governs the construction and expansion of health care facilities and services. Under the current laws, a provider must obtain a "certificate of need" from the state to proceed with a major project, according to georgiahealthnews.com.
Major hospital groups oppose the CON revamp, saying it will undermine hospital care, including in rural Georgia. Proponents say it will increase competition and lead to lower health care costs.
The 10-4 vote on the legislation by the special House committee on health care access means the CON reform measure now moves to the House Rules Committee.
Ray Williams, vice president of government affairs at Cancer Treatment Centers of America in Newnan, said the committee passing the bill "is progress for patients and their right to choose where they receive cancer care."
"It's also a meaningful step in what has always been our focus – to serve more Georgia cancer patients who seek our care," Williams said in an email statement. " We thank Rep. Matt Hatchett R-Dublin and others in the House for their leadership, as well as Sen. Matt Brass for championing similar legislation in SB 74."
Committee Chair Richard Smith, a Columbus Republican, said the legislation is probably heading for revisions, like almost every other bill that advances through the General Assembly.
Sen. Matthew Brass R-Newnan has been working on a compromise in the Senate over similar legislation.
"I am pleased the House has decided to move forward on changes to our out of date CON laws," Brass said. "The evolution of health care has far outpaced the current Certificate of Need process as we haven't made any changes to the law in almost 11 years and very few changes since its inception in the mid 70's."
In an previous Newnan Times-Herald interview, Brass talked about Gov. Brian Kemp's plans for a Medicaid waiver that will expand access to health care services, along with the proposed CON changes. "The electorate sent a message – do something on health care or get out of the way.
"That's what we're doing. That's at the top of a lot of people's issues," Brass sid.
With the proposed CON changes and work on Medicaid waivers, "I think we're going to make some major improvements in health care in Georgia," Brass said.
House Bill 198 and its companion, Senate Bill 74, would generally replace the CON structure – except as it applies to nursing homes and home health agencies – with a licensing framework, easing many of the current rules, according to georgiahealthnews.com
Other House bill's provisions include:
– Permitting a sports medicine center to be built in Alpharetta.
– Relaxing restrictions on ambulatory surgery and imaging centers.
– Requiring transparency for nonprofit hospitals' financial holdings.
– Creating two sets of licensing rules based on region, with much less restrictive rules in metro Atlanta than in the rest of the state.
– Raising the requirements for hospitals to meet certain levels of indigent and charity care.
– Increasing the rural hospital tax credit program from $60 million to $100 million.
New additions to the House bill include allowing hospital-owned freestanding emergency rooms; and giving Atlanta-based Grady Memorial Hospital the same 10-mile protection barrier from new facilities as is proposed for hospitals outside metro Atlanta.