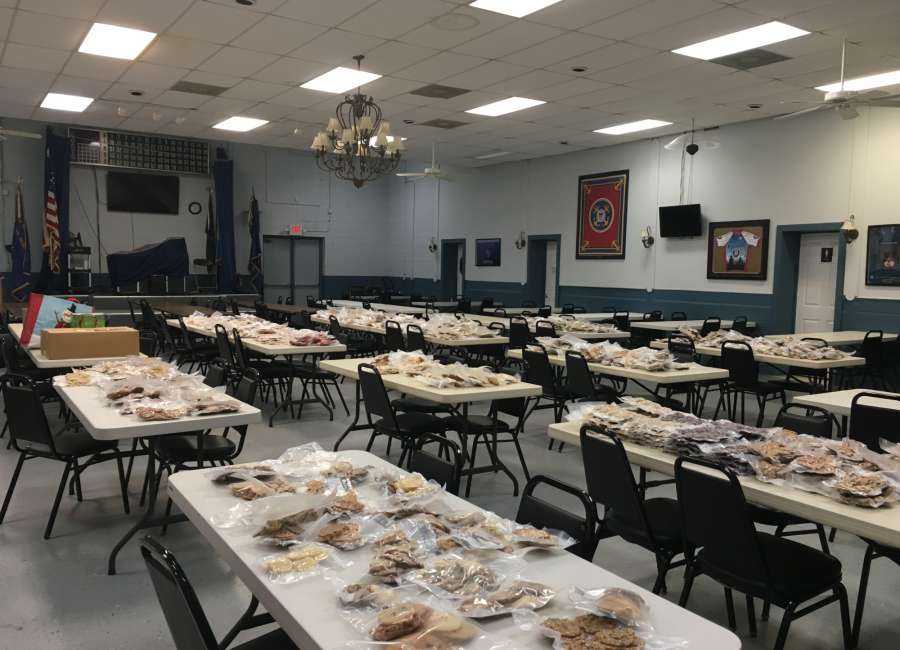 The Senoia chapter of the Bomber Girls collected more than 900 dozen cookies to be donated to troops overseas for Valentine's Day.
"This is our fifth annual cookie drive in the Senoia chapter," said Jackie Delisle, a member of the Bomber Girls, an all-female motorcycle riding club. "The community comes together and bakes homemade cookies."
After collecting the cookies, the Bomber Girls seal, box and ship them overseas.
According to Steve Quesinberry, head of the Newnan High School history department, the cookies could not be premade from a store. Though contributors could "get the ones you just bake and break and peel them off and put them on a tray in the oven."
The Newnan High School history department donated 555 dozen cookies to the cookie drive.
"We thought it would be something good for our students to get involved in," Quesinberry said. "The goal is really good and something they can do at home and bring in."
Quesinberry said the high school has been involved with the cookie drive for four years.
Included in the boxes of cookies were Valentine's Day cards made by students form Arnall Middle School and Jefferson Parkway Elementary School, said Delisle.
The Bomber Girls have chapters in Savannah and Warner-Robins in addition to their Senoia group.
According to Delisle, the cookie drive started with the Savannah chapter 10 years ago and "grew from there."
"Our mission is to support the military. We put on events through the year to raise money," she said. "We show up at events in the town like Wreaths Across America and ride in the Memorial Day Parade and Veterans Day Parade. Anything military we try to support."
Delisle said the Bomber Girls put on events through year to pay the shipping costs for the cookies.
"We do one called the Biking Dead to raise money and a Pine Mountain Rally," she said.
For the Biking Dead, the Bomber Girls bring people around to "The Walking Dead" filming locations.
"Guides come along to tell them what goes on there," Delisle said. "People are all about 'The Walking Dead.'"
At Pine Mountain, the Bomber Girls sponsor a similar ride to bring people on a tour around the area.
"All of the money goes to supporting the military. We also help local veterans here in the community and go where we're needed," Delisle said.