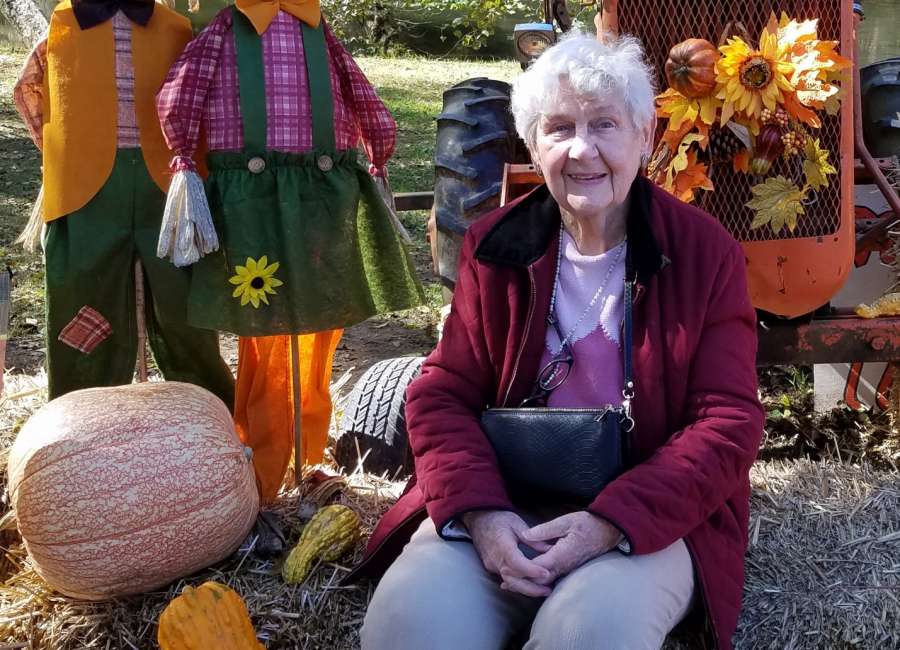 My mom, Estelle Nichols Lantzy, moved to Coweta County in 2009 and has loved being a part of the community. She celebrated her 93rd birthday in November 2018. After 27 years of working for the Clayton County Public Library, she has enjoyed her retirement in the Newnan area. Estelle is an active member of Newnan First United Methodist Church and has supported many of the mission projects there, such as the Joy Tree at Christmas, ZOE project, Rise Above Hunger events and many community outreach projects. When she was able, she helped to deliver meals for Coweta County Meals on Wheels.

She has had a love for oil painting and sketching since her younger years and still enjoys painting on her own and with a painting class at the Harriet Alexander Art House each week. Her children, grandchildren, and many friends have some of her art work in their homes. She has won ribbons at the Kiwanis Coweta County Fair over the years. She is a longtime member of the Daughters of the American Revolution and has enjoyed the General Daniel Newnan Chapter since she has been in Coweta County. She was also a member of the Friends of the Library for several years.
Some of her favorite hours are spent on her front porch enjoying her garden and watching the birds at her feeders. Her other hobbies include crochet (many, many baby blankets have warmed her own grandchildren and those of friends over the years) and she is always up for a game of Scrabble or Mexican Train with friends. Estelle had four children and now enjoys visits from her five grandchildren and eight great-grandchildren on occasion.
She has such a loving spirit and beautiful smile. She is always willing to lend a hand when she can. We are so blessed to call her "Mom."
Submitted by her youngest daughter, Kathy Wilson.