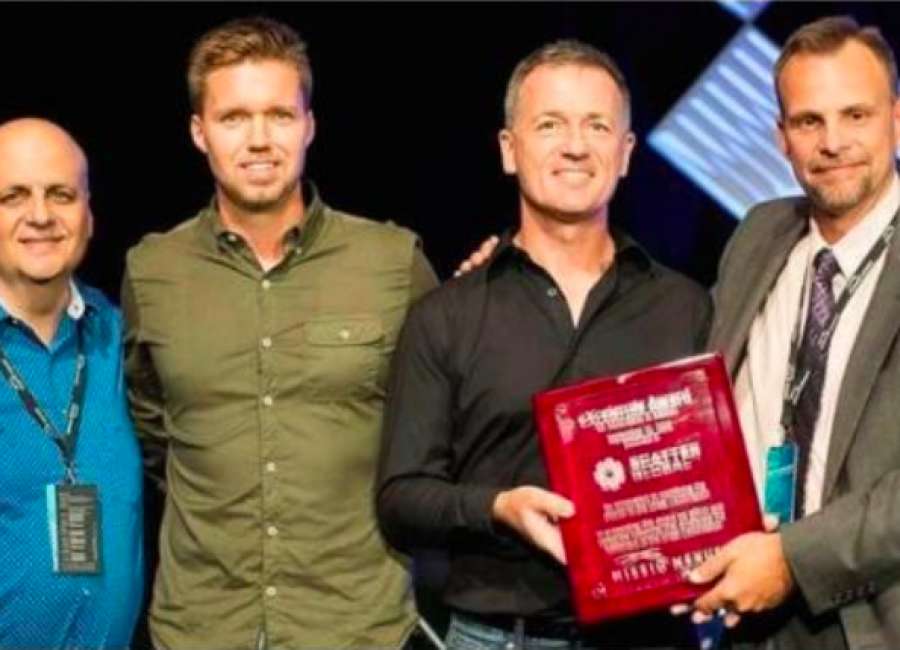 A program started by Operation Mobilization has won national honors for its innovative effort at reaching people with the Christian gospel.

Scatter Global (www.scatterglobal.com) inspires, equips and places Christian professionals – from doctors and nurses to engineers and hair stylists – in positions in countries closed to traditional missionary activity. The innovative movement was named the recipient of the eXcelerate Award, presented at the recent Missio Nexus conference
in Orlando.
 
Originated by Operation Mobilization USA and supported by a growing number of like-
minded industry partners including Crossworld, CRU, Pioneers, SIM and Team, Scatter Global is focused on catalyzing an exponentially growing wave of new workers to the 3.1 billion people with no access to the gospel.
OM has its headquarters in Tyrone and has intersected with Coweta churches and individual Cowetans in a number of ways.
 
"We are humbled to be counted among a list of previous eXcelerate award recipients that includes Wycliffe, The Jesus Film Project and The Seed Company," said Jonathan Thiessen, OM USA's senior vice president. "It serves as an encouraging affirmation of what we believe God is doing in our generation. A mass movement is poised to take their God-given skills, passions and experiences into global marketplaces, bringing the gospel and transformation to every sector of society."
A majority of unreached people live in places that do not welcome missionaries, but are eager to receive Christian professionals in areas including health care, education, technology and business, according to OM, providing an opportunity for skilled believers to interact with and influence people through the excellence of their work.
 
Among those who have been able to use their skills as passports to closed countries in the Scatter Global approach is Mary, an African nurse who took a job at a large hospital in an Arab nation. It did not take her long to so impress her employers with her approach and demeanour that she was asked to train both nurses and physicians.
This led to the hospital and its CEO becoming the first in that region to win an international award for excellence. Mary was soon promoted to oversee training for all 5,000 staff. Because of her value to the organization, Mary was given unprecedented
permission to lead Bible studies and has impacted many over the last 17 years.
 
In another example, Elizabeth, a hairdresser and believer from Morocco took a job in another Arab nation and over time developed trusting relationships with her clients. Eventually one client who had been unable to conceive asked Elizabeth to pray for her. When she did conceive, the word spread, opening the door for Elizabeth to share the gospel with other clients. She now meets regularly with 70 new believers, continues to serve in her profession and is changing her community through the integration of word and deed.
 
"These stories and many more like them are the result of extraordinary collaboration, ongoing innovation and exponential thinking by many – the kind that will be necessary for us to keep pace with the rate of global change," said Thiessen. "We are grateful for the groundswell of partner organizations, churches and individuals that have rallied around the marketplace ministry effort."
 
The Scatter Global initiative also was in the spotlight at the "Rethink Church/Rethink Mission" event at McLean Bible Church in Vienna, Va., on Oct. 12. 
 
In 2013, a group of women from Coweta Community Church traveled to India to help women who are in danger of being trafficked or forced to live in slavery, under the auspices of OM. A few years earlier, an OM representative was among the missionaries speaking at a mission conference at Grace Baptist Church on Hwy. 34.