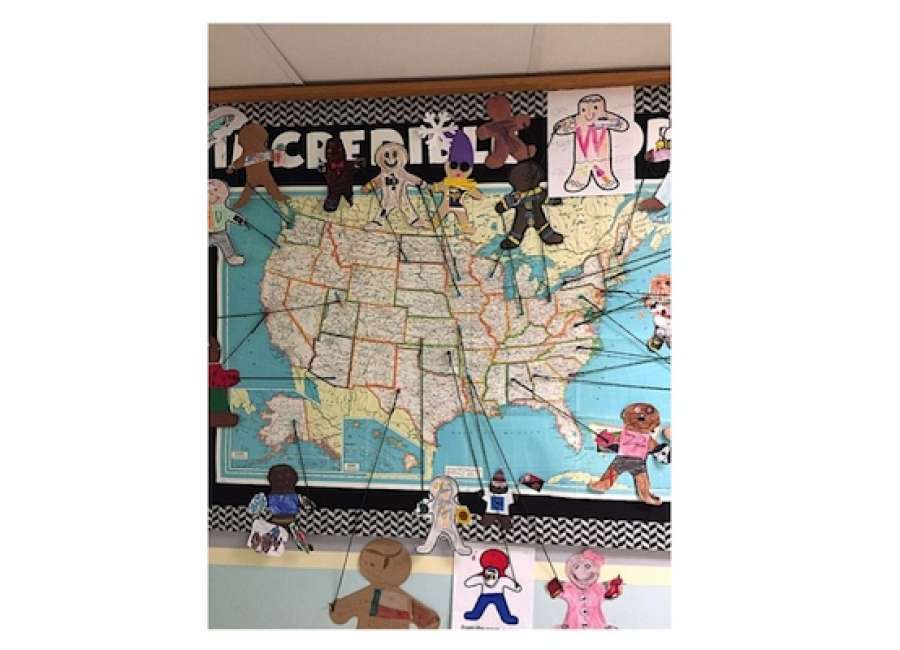 Thanks to a traveling gingerbread man, first-graders are learning facts about their neighbors in the United States – for instance, that 90 percent of all popcorn comes from Indiana.
Odyssey Charter School first-grade teachers Rebecca Roberts and Morgan Brown worked with paraprofessionals Jennifer Miller and Teri Schramm to create a paper gingerbread man with unique Georgia characteristics.
They mailed him out to 34 elementary schools throughout the country and 27 of those schools replied with their own gingerbread men and letters containing information about each state they represented. Students learned about each gingerbread man's state flower, state mammal and state seal and and received photos of other children from classrooms all around the United States.
Odyssey first-graders class mapped their gingerbread results and posted a directory in the school's hall for all to see. Among states participating in the gingerbread project were Utah, Arizona, Minnesota, New York, Texas and Alaska.
"This was a great way to learn about map reading and that there are first grade classes just like ours all over the country," Roberts said.