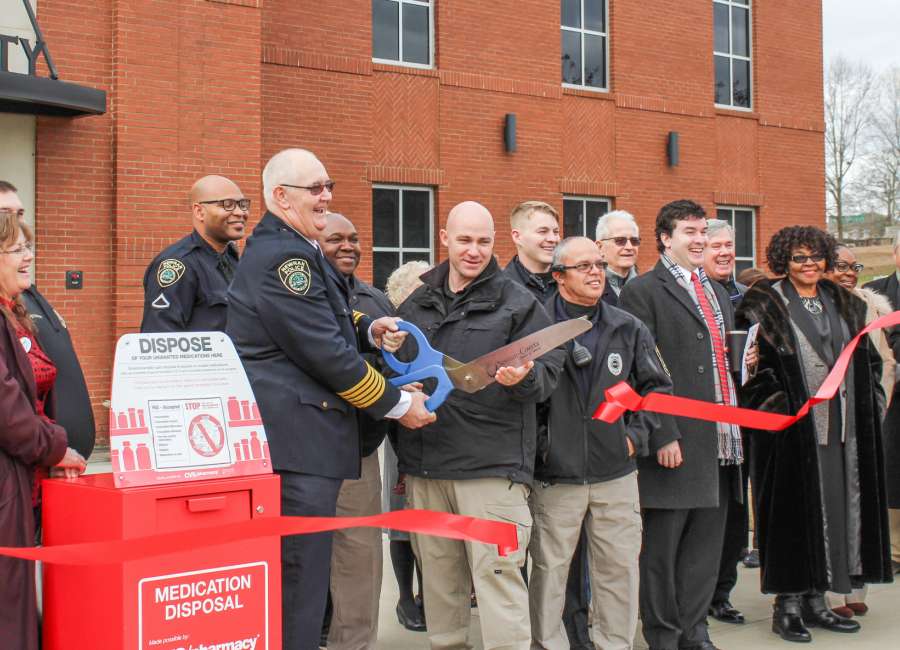 Coweta Substance Abuse Prevention (CSAP) and the Newnan Police Department unveiled a medication drop box at the police department on Monday.

"There are two in Coweta County," said Mel Kendrick, outreach coordinator for CSAP. "There's one at the sheriff's office and one here."
Police Chief D.L. "Buster" Meadows said although the main goal is to collect expired prescription drugs in the drop box, any drugs can be disposed of at the drop box.
"If someone in your family is using illegal drugs, have them drop them in the box," he said. "It's a sign they need help."
The red box – located in front of the police department – is locked, bolted to the concrete, and under 24-hour video surveillance.
"I have not heard one story where someone has stolen one of these boxes," said John Bringuel, project director for the Georgia Prescription Drug Abuse Prevention Initiative.
Through survey data, CSAP found that 61.5 percent of Coweta County residents ages 8-12 found it very easy to obtain drugs without prescriptions.
"Often times we see most people obtain opioids within their own home or a relative's home," said District Attorney Herb Cranford. "We want to encourage everybody to put their drugs in here or at the sheriff's department."
People are encouraged to use the drop boxes instead of flushing their unused or expired medication. Flushing has been found to contaminate water.
According to Dr. Beverly McCray, program coordinator for CSAP, Coweta County is ranked sixth out of 159 counties for opioid use in Georgia.
The box was donated by CVS Pharmacy's Medication Disposal for Safer Communities program.
The drop box is one of 239 in the state.