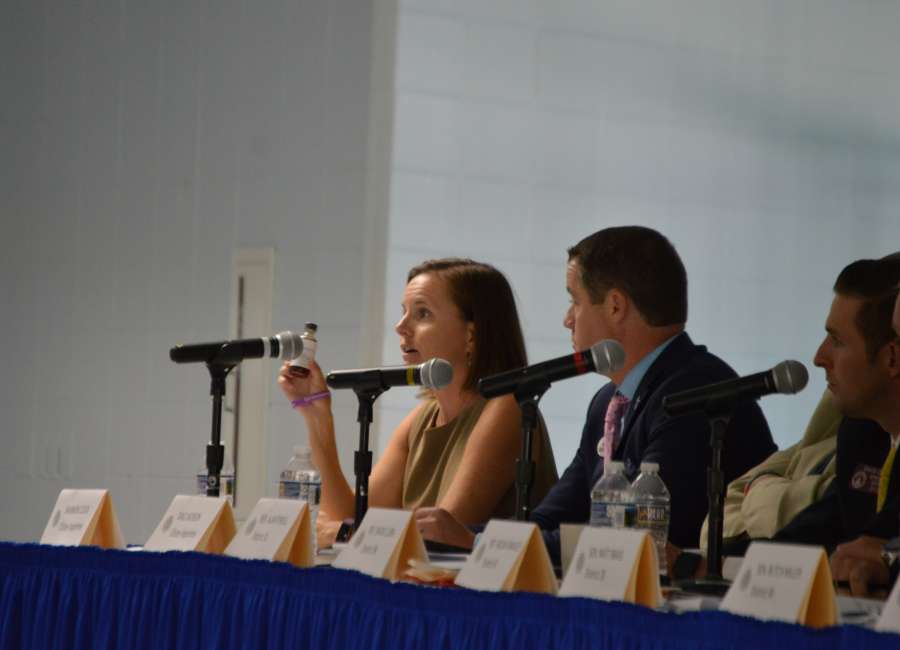 Legislators introducing a bill expanding access to medical cannabis in Georgia are still getting input from parents and others before writing the bill, according to State Sen. Matt Brass.
Brass, R-Newnan, was co-chairman of the Joint Study Commission on Low THC Medical Oil Access, which met several times last year and came out with a set of recommendations for a regulated system of in-state production of the medical oil, made from marijuana.
The bill is being crafted on the House side, and will go through the House of Representatives before heading over to the Senate, according to Brass.
"They're still taking some input from parents, input from the industry and input from various other groups, and they'll try to marry all the requests into one bill that will be within the confines of the report that we released and the recommendations we put out there," Brass said Wednesday.
He said he spoke to one of the legislators on Wednesday. "They said that where they're at, they hope to have a bill in a week or two," Brass said.
Brass said once the bill makes it into the Senate, he'll make his own changes if he feels they're necessary and send it back.
There had been some discussion over where the bill would originate or if there should be two independent bills, one starting in the House and one in the Senate, that would then be merged at some time.
"We all decided it would be best to get it started in the House and let it go from there," Brass said. "There's no rocket science to that. We'd just like to have a little momentum," he said.
Georgia law allows patients with certain conditions to join the Low THC Oil Patient Registry, which means they can possess and use oil derived from marijuana, as long as it meets certain standards.
The oil can have up to 5 percent THC. But there is no legal way to obtain oil with over 0.3 percent THC in Georgia. Currently, there are approximately 6,000 patients on the registry.