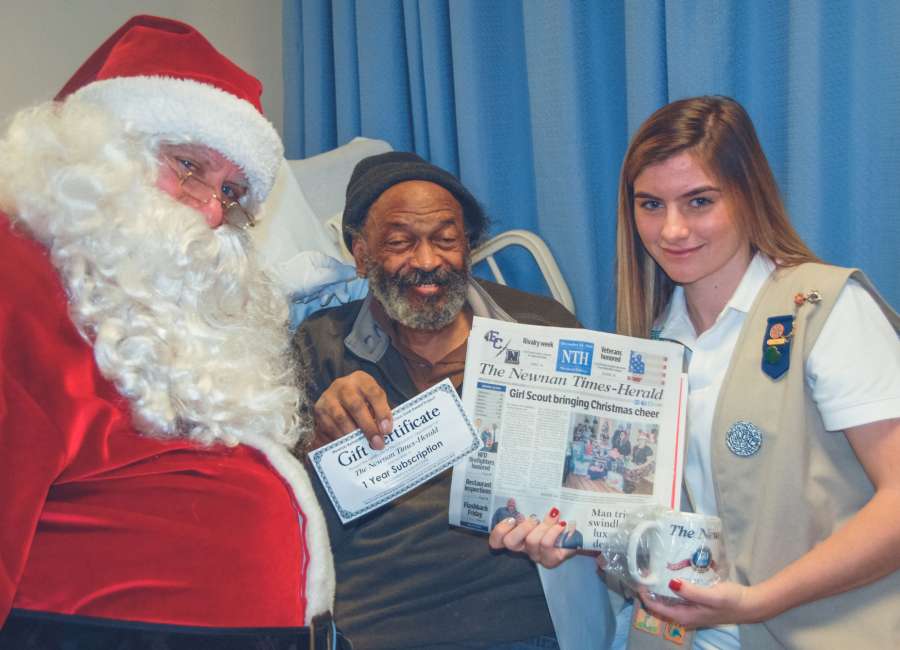 Local Girl Scout Maggie Bates, with help from members of her Scout troop, her family and the community, was Santa for several seniors at Newnan Health and Rehabilitation.
Maggie would like to find another nursing home where she can visit residents, take gifts and play some games, said her mother, Elizabeth Bates.
"Maggie is a good example and role model for all teens," said Debbie Azzarelli, activity director at Newnan Health and Rehabilitation. "I couldn't believe this young lady went way above and beyond what I expected for our residents and brought cheers and smiles to all the resident faces.
"We all appreciate everything Maggie, her parents and friends have done for our residents and wish Maggie all the best in the future," Azzarelli added.
Azzarelli said one resident expressed what all were feeling, saying, "We all were knocked off our feet when we saw all the gifts. When we heard it was Maggie we all were like, 'That's what Christmas is all about,'" the resident said. "Just having her and her group as friends would be the greatest gift ever."
If you have a recommendation for another facility where Bates can spread joy to seniors, email elizabethbates77@gmail.com .