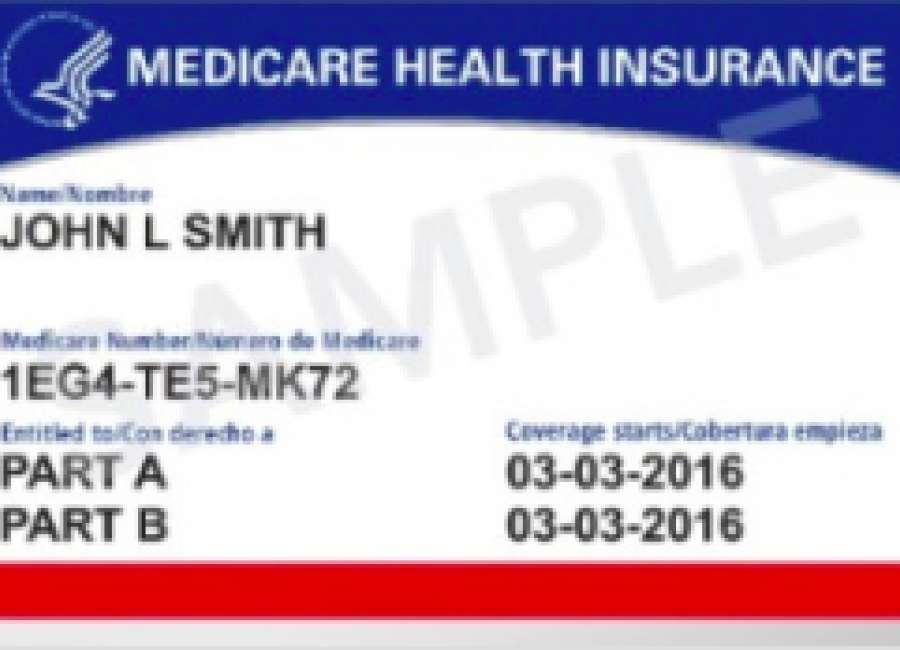 Medicare beneficiaries who have missed their initial enrollment period for Part A and/or Part B have until March 31 to enroll.
Coverage will begin July 1.
Original Medicare is comprised of Part A, which covers hospitalization and skilled nursing care and is free if you've worked enough quarters, and Part B medical insurance. Medicare pays 80 percent, while the beneficiary pays 20 percent, according to Medicare.gov.
The General Enrollment Period runs from Jan. 1 to March 31, for coverage starting July 1.
When first eligible for Medicare, Medicare beneficiaries have a seven-month Initial Enrollment Period to sign up for Part A and/or Part B.
For example, if you're eligible for Medicare when you turn 65, you can sign up during the 7-month period that:
– Begins 3 months before the month you turn 65.
– Includes the month you turn 65.
– Ends 3 months after the month you turn 65.
If you aren't automatically enrolled, you can sign up for free Part A (if you're eligible) any time during or after your Initial Enrollment Period starts. Your coverage start date will depend on when you sign up. If you have to buy Part A and/or Part B, you can only sign up during a valid enrollment period.
If a beneficiary waits until the month of their 65th birthday, or the 3 months after to enroll, Part B coverage will be delayed, which could cause gap in coverage.
In most cases, if you don't sign up for Medicare Part B when you're first eligible, you'll have to pay a late enrollment penalty. You'll have to pay this penalty for as long as you have Part B and could have a gap in your health coverage.
Medicare recently made improvements to the donut hole, therapy cap and the way it relays information to beneficiaries:
Donut hole
An expensive element of the Medicare Part D prescription drug benefit requires enrollees with high prescription costs to pay more for their medicines after they reach a certain level of spending in one year.
This creates a coverage gap – also called the "donut hole." After a beneficiary's out-of-pocket spending reaches a second threshold, they enter catastrophic coverage and pay substantially less. Under the Affordable Care Act (ACA), the donut hole was scheduled to close in 2020. But the spending bill Congress passed in March 2018 will close the donut hole for brand-name drugs in 2019. The gap will close for generic drugs in 2020.
Therapy cap gone
Beneficiaries of original Medicare won't have to pay the full cost of outpatient physical, speech or occupational therapy because Congress permanently repealed the cap that has historically limited coverage of those services.
Better information
Medicare is updating the handbook it sends to beneficiaries every fall. The handbook will include checklists and flowcharts to make it easier to decide on coverage.
The online Medicare Plan Finder tool will be easier to use and an improved "coverage wizard," will help enrollees compare out-of-pocket costs and coverage options between original Medicare and Medicare Advantage.
Ashley Stapleton, a local Edward Jones advisor, said many of his clients are entering the Medicare world, and the new improvements will be good news for them.
"Medicare is a big deal, and it's important for people to understand it," Stapleton said in a previous Newnan Times-Herald interview. "It's important to know what options are available and what will work best for your health and your budget."
"Medicare does not have to be confusing," said Pamela Warner, a local Medicare agent. "It's important for Medicare eligibles to know what their health needs are and how much they can afford to spend."
Kandice Bell, Newnan Times-Herald reporter, contributed to this story.