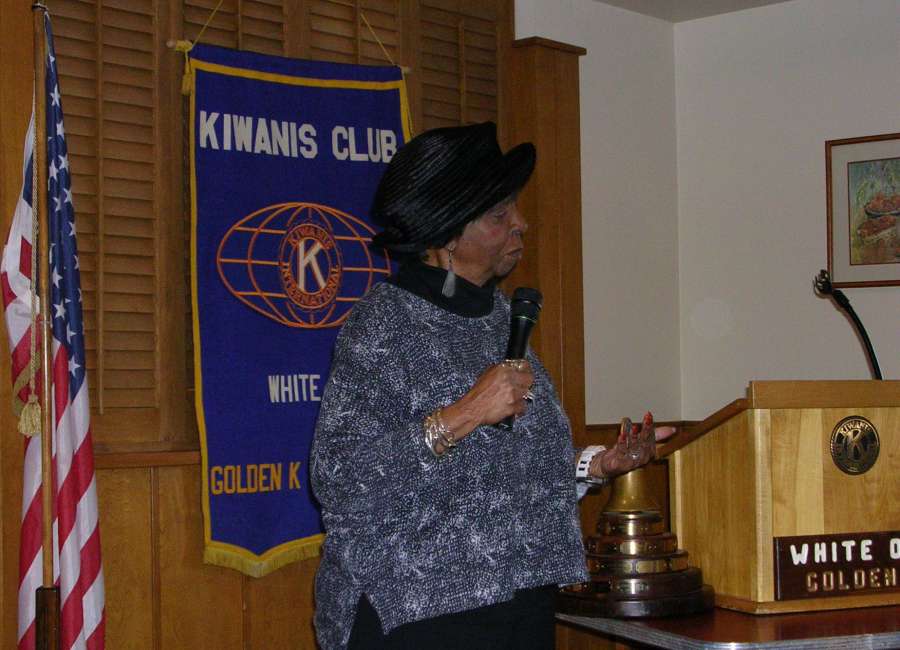 The work done by Family Unification Network, Inc. was the topic at a recent White Oak Golden K meeting.

FUN is a 501(c)(3) nonprofit organization that educates parents, youth, churches, schools and communities on how to sustain the family unit in the midst of life's circumstances.  David Troutman introduced Ronnie Jones and JoAnn Cash-Owens of FUN at a recent Golden K meeting at Sprayberry's on Highway 34.
Cash-Owens is the founder and CEO of the organization, which is celebrating its 25th anniversary this year.
Cash-Owens shared information about the prison ministry of FUN.  She said 98 percent of the individuals who go behind prison walls will eventually be released.  She left prison 20 years ago and placed a letter on the prison bulletin board.  She was the president of the first faith-based dorm in the prison system.
When Cash-Owens was released, she promised she would not forget those remaining.  
During the past year, there were 49,491 bars of Dial soap donated by 48 cities to go to 22 prisons.  In the last eight years, FUN has sent sent 301,000 bars of Dial soap.  The soap drive started because the soap would not be as rough on the skin and would smell better than the prison soap, Cash-Owens said.
A Bible verse is attached to each bar of soap to provide a source for hope and encouragement.  After the prisoners have been released, Cash-Owens said, she has met some who told her the verse on the bar made them think and reconsider actions that could add time to their sentences.
Cash-Owens thanked the club for the support and asked about Newnan becoming a satellite site for FUN.