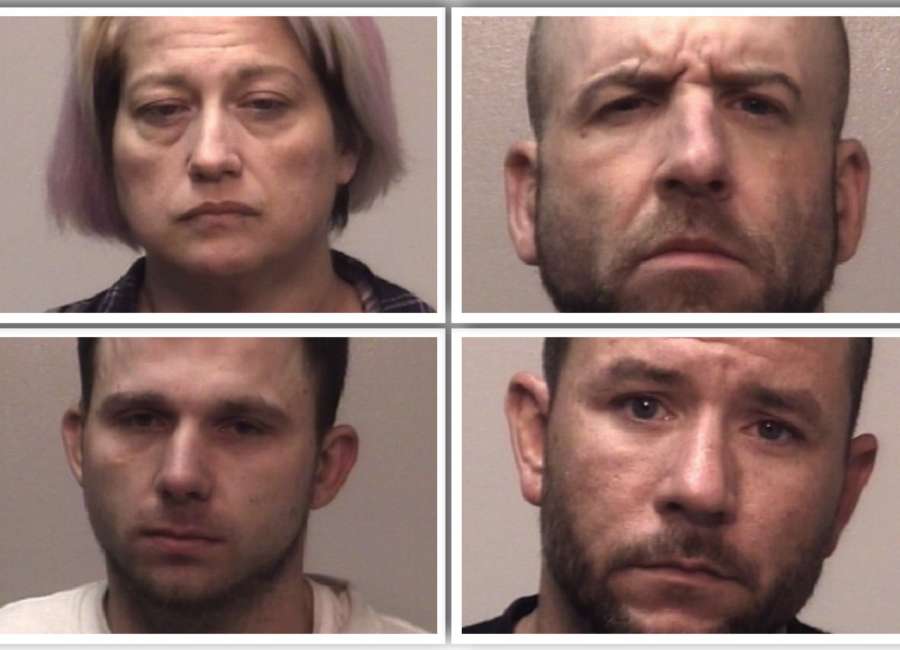 A Coweta man was charged with keeping a disorderly house after investigators found methamphetamine while executing a search warrant.  

Tuesday afternoon, members from the Coweta County Crime Suppression Unit were called to assist the Peachtree City Police Department on serving a warrant for Terry Randy Wallace.
Wallace was reportedly staying at the home belonging to Jason Charlton Doenges on Lillian Drive off George Coggin Road.
Investigators knocked on the door and saw a man inside, later identified as Wallace. The man ran into the garage where he barricaded himself inside, according to Investigator Taylor Helton with the Coweta County Sheriff's Office.
After Kelly was taken into custody, authorities reportedly discovered two bags of methamphetamine containing several grams at the feet of another resident of the home, Jacquelyn Jodi Clark.
Authorities left the home and obtained a search warrant. Upon their return, they searched the home and reportedly found 13 grams of methamphetamine in a bedroom associated with Jeremy Allen Kelly, according to Helton.
Clark, 44, and Kelly, 36, were both charged with methamphetamine possession. Wallace, 30, was charged with obstruction of officers and narcotics possession.
Doenges, 40, was arrested and charged with disorderly house.
According to Helton, authorities have been out to the home on 14 occasions in the last 12 months for various reasons including drugs, theft and serving multiple warrants.